November 16, 2016 – Jefferson County Medicare Dual Advantage Marketing Session
CARE WISCONSIN NOW OFFERING MEDICARE DUAL ADVANTAGE IN JEFFERSON COUNTY
Care Wisconsin is offering a new Medicare Advantage plan for those who are eligible for both Medicare and Medicaid.
The Care Wisconsin Medicare Dual Advantage plan solves one challenge individuals with Medicaid sometimes face when shopping for Medicare Advantage plans. Unlike other plans, which may require monthly premiums, the Care Wisconsin Medicare Dual Advantage plan has no monthly premium and no plan deductible. It also includes Part D Prescription Drug coverage.
Learn More at this Care Wisconsin Medicare Dual Advantage Marketing Session at the Dwight Foster Public Library in Fort Atkinson.
6pm
Fort Atkinson – Fort Library – 209 Merchants Avenue
https://www.carewisc.org/medicare-dual-advantage/upcoming-events
1-800-963-0035
---
November 16, 2016 – Pro Arte Quartet
The Pro Arte Quartet was founded in 1911-12 by students at the Brussels Conservatory, and considered to be an exponent of modern music at the time. Pro Arte played their American debut in 1926, performing at the innauguration of the Hall of Music in the Library of Congress, Washington D.C. Pro Arte became the faculty string quartet at UW-Madison in the late 1950s, an appointment that continues to the present day. Today, in addition to widely acclaimed performances of standard classical repertoire, Pro Arte continues its tradition of championing new music. The Pro Arte Quartet performs throughout the United States, Europe and Asia, and has performed at the White House.
7:30pm
Whitewater – Young Auditorium – 930 W Main Street
Box Office: 262-472-2222
---
November 18-20, 2016 – Deer Widows Weekend at Johnson Creek Premium Outlets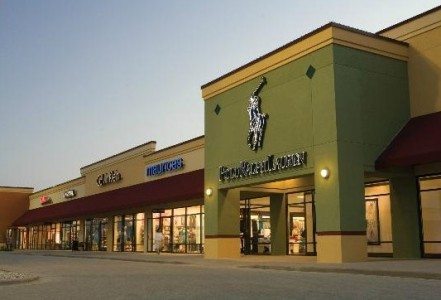 The weekend for ladies who would rather save a buck! Visit Guest Services to receive a FREE Bargain-Hunting Guide for additional savings throughout the weekend. Kick off your shopping Friday and join us for a welcome reception 1pm-4pm at Harry and David, music, food and prizes! Scratch-to-win cards and swag bags – watch our website for details.
Schedule of events:
Friday, November 18 – 9am to 9pm
The official registration station for Deer Widows Weekend is Comunbia Sportswear. Stop by Columbia from 9am to 4pm Friday to register for your chance to win a $250 gift card, plus get the scoop on the whole weekend!
VIP Welcome Reception from 1pm-5pm at Harry & David, sponsored by Columbia Sportswear and Harry & David. Enjoy musical entertainment, light refreshments and prizes. Prize drawings will be held at 4:30 (must be present to win).
Saturday, November 19 – 9am to 9pm 
9am – The first 150 bargain hunters to visit Under Armour will receive a Win Big Bucks scratch-off card.
1pm – The first 150 bargain hunters to visit Columbia Sportswear will receive a Win Big Bucks scratch-off card.
Sunday, November 20 – 10am to 7pm
The signature Deer Widows Weekend block party kicks off at 9:30am outside Under Armour. The first 150 bargain hunters to visit Under Armour receive a Deer Widows Weekend gift bag filled with goodies from Johnson Creek Premium Outlets participating stores.
Additional specials:
Columbia Sportswear – first 100 purchases Friday and Saturday will receive a free gift.
Tommy Hilfiger will have a DJ in-store from 12-4 on Saturday and the first 100 guests into the store will receive a complimentary tote bag.
Johnson Creek – Johnson Creek Premium Outlets – 575 W. Linmar Lane
10am-9pm Monday-Saturday; 10am-7pm Sunday
www.premiumoutlets.com/johnsoncreek
(920) 699-4111
---
November 18, 2016 – Remarkable Homes of Wisconsin
This Wisconsin Public Television DVD was inspired by the Wisconsin Historical Society's book, Wisconsin's Own: Twenty Remarkable Homes. The film showcases six magnificent Wisconsin homes that are truly works of art. Architectural details are explored along with the families and stories behind the historical houses which include the Island of Happy Days in Birchwood, Villa Louis in Prairie du Chien, Wadsworth Hall in Lake Geneva, and Frank Lloyd Wright's Wingspread in Wind Lake. Michael Bridgeman, narrator of the film, will be present to facilitate discussion and answer questions. Free and open to the public.
5:00 pm
Jefferson – Jefferson Public Library – 321 South Main Street
920-674-7733
---
Katie Otto is a freelance writer who provides JCTC with some spectacular content and information. She's previously held the role of Secretary for the Jefferson County Tourism Council, has assembled our Monthly Newsletter and was the Executive Director for the Lake Mills Main Street Program, a non-profit community organization that is dedicated to the preservation, growth and vitality of Lake Mills through public events and active community involvement.