The First Fort Farmers Market of the Season!
Only 16 more days until it's officially farmers market season! Fort Atkinson's first farmers market is Saturday, May 7th from 8:00am to 12:00pm. The market is located right across from the Post Office in the Milwaukee Avenue Municipal Parking Lot. Along with a gorgeous view of the river, we hope you'll stop by to shop the fantastic farm and art vendors, pick up a take-home craft for the kiddos, enjoy live music by local musicians, or just relax in the morning sunshine at the nearby Riverwalk Plaza.
Lemonade Day:
Along with all these great activities, the city will also be painted in yellow for Lemonade Day on May 7th! 🍋 Originally debuting in 2019, this is the second year that the Fort Atkinson Area Chamber of Commerce has partnered with FCCU and BASE to bring this free, fun, experiential learning program that teaches kids how to start, own and operate their very own business – a lemonade stand! Come support local entrepreneurs and taste some REALLY good lemonade. 😊 Stay tuned to the Fort Atkinson Area Chamber of Commerce Facebook page for a map of stand locations.
Vendors:
With over 20 vendors, the Fort Farmers Market has something for everyone – fresh fruits and veggies, baked goods, pickled and jam products, honey and maple syrup, marshmallows, flower bouquets, jewelry, woodcrafts, textiles, and more. Keep reading for a lineup of the local vendors you can find at the Fort Farmers Market in 2022: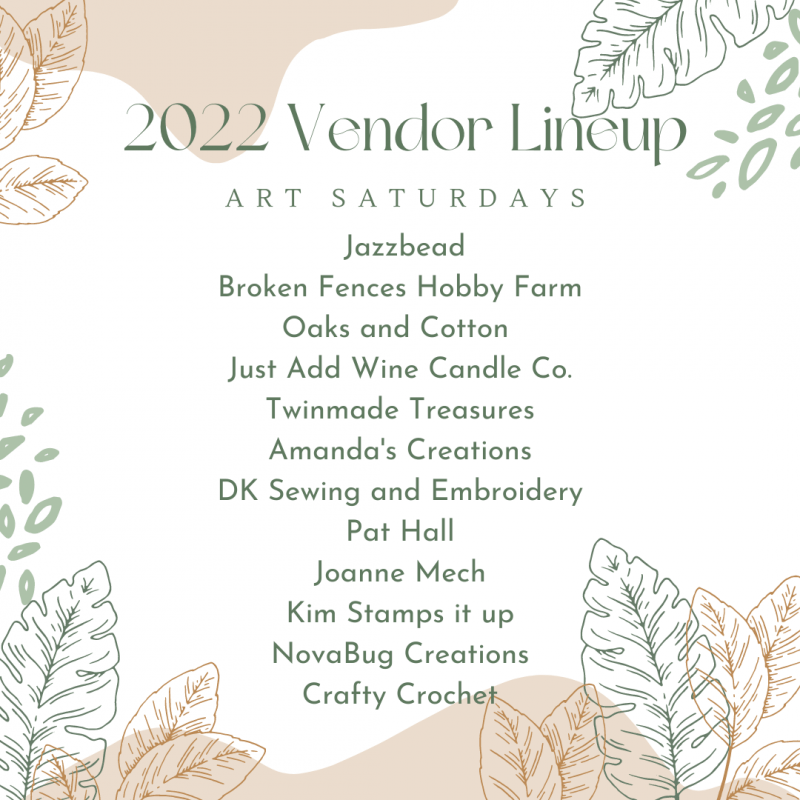 Evening Markets:
We're also excited to share that the evening markets at Blodgett Garden Center are returning for 2022! This relaxing outdoor market experience features local arts and crafts vendors. Sample a selection of the many seasonal wines that the garden center offers. Mix and mingle while you shop, sit and listen to live music, or enjoy dinner while enjoying the beautiful ambiance of the garden center! The two evening markets are scheduled for June 30th and August 4th. Follow the Fort Farmers Market Facebook page for all the exciting details!
The Fort Farmers Market is sponsored by the Fort Atkinson Area Chamber of Commerce with generous support from community organizations and volunteers.
Colors of the Market: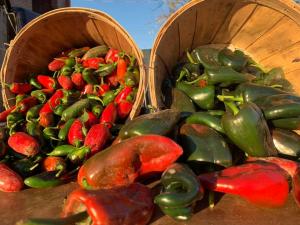 View the Businesses Mentioned on This Page