July 1, 2011 – 4th of July Street Dance
The Palmyra Chamber of Commerce, together with the Palmyra American Legion Post 304, will join together on Friday evening, July 1st to provide an old fashioned family street dance, with live music and food, in downtown Palmyra from 7-11pm.
The village will close off Third Street from Main to Taft for this annual event. The Chamber will be selling burgers, brats, corn, hot dogs, beer and soda while the American Legion will be selling nachos, coffee, and water. The Lioness Club will offer popcorn for sale and the Palmyra Methodist Church Women will be selling brownies and ice cream. The food stands are scheduled to open at 6 p.m.
At 7 p.m. the band, "Echo Road" will begin playing a wide selection of 70's music including power rock, electric blues and funky jazz. Bring your friends and relatives and enjoy a fun-filled evening of singing, dancing and eating.
Palmyra – 3rd & Main – in front of the Post Office
(262) 495-8316 – http://www.PalmyraWI.com
---
July 02, 2011 – UW-Whitewater Road Race/TT
This is a WCA (WI Cycling Association) event. An entire weekend devoted to racing in Whitewater/Palmyra. Contact James Kettinger for more information.
Palmyra – http://www.wicycling.org
---
July 2, 2011 – Live Music at Johnson Creek Premium Outlets – Our House
Coca Cola presents free live music throughout the summer at Johnson Creek Premium Outlets. On July 2, Our House will perform from 12:30-4:30pm near the Information Center.
Johnson Creek – Johnson Creek Premium Outlets
575 W. Linmar Lane (920) 699-4111 http://www.premiumoutlets.com/johnsoncreek
---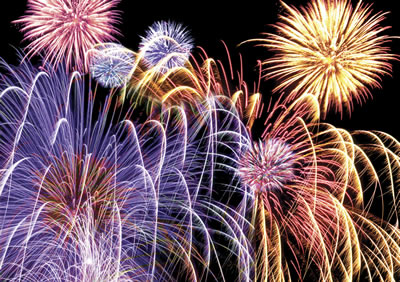 July 3-5, 2011 – 4th of July Celebration
Don't miss this multi-day event and the largest 4th of July celebration in the area that includes a carnival, several nights of fireworks, a car show, live music, parade and more!
Whitewater – Downtown (262) 473-8901 http://www.ww4th.com
---
July 04, 2011 – 100th Birthday/ Grand REopening of the
Waterloo Carousel
The carousel restoration (after the flood of 2008) has been completed and our carousel turns 100 years old this year. On July 4th we will be celebrating the reopening of the carousel and the 100th birthday! Come join us.
Waterloo – Fireman's Park (920) 478-8053
---
July 04, 2011 – 4th of July Parade
Waterloo will hold it's FIRST parade to celebrate the fourth of July this year. Parade will pass from the Waterloo elementary school parking lot through Fireman's Park.
Waterloo – Fireman's Park (920) 478-8053 http://www.facebook.com/WaterlooParadeJuly4
---
July 04, 2011 – Annual Old-Fashioned Ice Cream Social
Back by popular demand! Creamy ice cream with all the toppings at the Hoard Historical Museum. 1-3pm – rain or shine.
Fort Atkinson – 401 Whitewater Avenue (920) 563-7769 http://www.hoardmuseum.org
---
July 04, 2011 – Lake Mills Independence Day Fireworks Display
Lake Mills has a wonderful display of fireworks in our Industrial Park at dusk.
Lake Mills – Industrial Park (920) 648-3585 http://www.lakemills.org
Katie Otto is a freelance writer who provides JCTC with some spectacular content and information. She's previously held the role of Secretary for the Jefferson County Tourism Council, has assembled our Monthly Newsletter and was the Executive Director for the Lake Mills Main Street Program, a non-profit community organization that is dedicated to the preservation, growth and vitality of Lake Mills through public events and active community involvement.