April 26-28, 2019 – Madison Classics 42nd Annual Spring Swap Meet & Car Show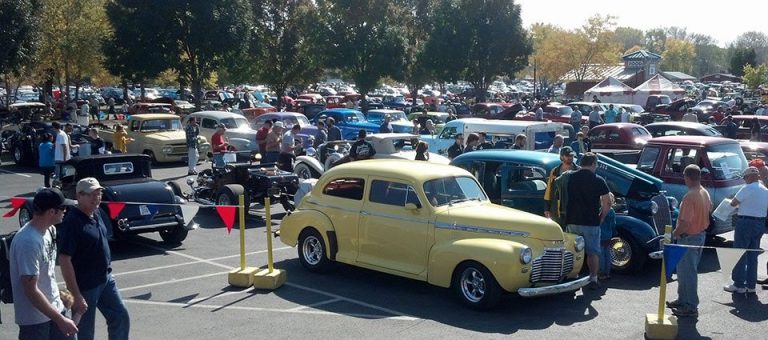 The featured vehicles at Spring Jefferson 2019 will be all Fords.
The Swap Meet and Car Corral are all three days and the Car show is Saturday and Sunday. The spectator gates for the Swap Meet and Car Corral are open Friday 10am-7pm, Saturday 6am-4pm, and Sunday 6am-3pm. The Car Show gate opens at 6am on Saturday & Sunday. All makes and models and specialty vehicles are invited to participate in the Car Show.
Spectator admission for adults is $8 and children under 12 are free. Spectator parking is available for $4, but is limited so please arrive early. No campers will be allowed in the parking field, but camping is available near by. Swap spaces will be available at the gate.
Car corral spaces will be available at the Car Corral entrance all weekend. There is an ATM on the grounds as well as concessions. No pets please.
Hosted by Madison Classics
Friday 10am-4pm, Saturday-Sunday 6am-4pm
Jefferson – Jefferson County Fair Park – 503 N. Jackson Avenue
608-244-8416
---
April 26-27, 2019 – Johnson Creek Rummage-O-Rama
Let the bargains begin! The Village of Johnson Creek is again hosting its annual, Village-wide, rummage sale on April 27th & 28th. Both days run from 8am to 4pm.
A map featuring all participating sale sites will be available on Thursday, April 26th after 4pm at the  Johnson Creek Village website and  on sandwich boards at the Johnson Creek Village Hall and the Johnson Creek Library.
8am to 4pm
Johnson Creek – Throughout the Village of Johnson Creek,
920-699-2296
---
April 26-27, 2019 – Annual Book Sale
The Friends of the Johnson Creek Public Library are holding their annual used book sale in the library during Johnson Creek's Rummage-O-Rama.The sale includes gently used books for all ages, CDs, and DVDs. Buy a walking taco, a dirt cup, and beverage outside the library to complete your day! All proceeds go to the Summer Learning Program at the library.
9am top 5pm on Friday; 9am to 1pm on Saturday
Johnson Creek – Johnson Creek Public Library – 125 Lincoln Street
920-699-3741
---
April 28, 2019 – Mary Hoard Art Show Part 2
The Mary Hoard Art Show is co-sponsored by the Hoard Historical Museum and NASCO.  Part Two Opening Reception – Sunday, April 28, 1-3pm. Open during regular Museum hours, Tuesday – Saturday, 9:30am – 4:30pm through Saturday, May 11.
   
Part Two of the Mary Hoard Art Show features High School students from Fort Atkinson and adult artists that are from Fort Atkinson and Jefferson County. Information and registration forms are on our website or in the Museum office.
Hosted by Hoard Historical Museum, 1-3pm
Fort Atkinson – Hoard Historical Museum – 401 Whitewater Avenue
920-563-7769
---
Katie Otto is a freelance writer who provides JCTC with some spectacular content and information. She's previously held the role of Secretary for the Jefferson County Tourism Council, has assembled our Monthly Newsletter and was the Executive Director for the Lake Mills Main Street Program, a non-profit community organization that is dedicated to the preservation, growth and vitality of Lake Mills through public events and active community involvement.