Through August 31, 2014 – Smokey Joe's Cafe 
This critically acclaimed musical revue is a joyful celebration of the music of Jerry Leiber and Mike Stoller. You may not know the names but we guarantee you know their music. Leiber and Stoller, as much as anyone, virtually invented rock 'n' roll. SMOKEY JOE'S CAFE features nearly 40 of the greatest songs ever recorded, including Jailhouse Rock, Stand By Me and Fools Fall in Love. Performed live by a cast of some of the country's best young performers! The original production ran on Broadway for five years and The Fireside's exciting new staging of this smash hit musical is sure to bring crowds to their feet once again!
Seven shows weekly Wednesday through Sunday
Fort Atkinson – The Fireside Dinner Theatre, 1131 Janesville Avenue
800-477-9505
---
Through August 4, 2014 – The Back-to-School & Fall Preview Sale 
Go back to school in style, enjoy the preview of fall colors and find extraordinary savings as over 60 retailers are ready to welcome you – Adidas, Ann Taylor, Banana Republic, Carters, Coach, Eddie Bauer, Gap Outlet, Gymboree Outlet, Loft Outlet, Nike Outlet, Old Navy Outlet, Polo Ralph Lauren, Tommy Hilfiger, Under Armour and many more!
The sale runs Monday-Saturday 10am-9pm; Sunday 10am-7pm
Johnson Creek – Johnson Creek Premium Outlets, 575 Linmar Ln
www.premiumoutlets.com/johnsoncreek
920-699-4112
---
August 1-3, 2014 – Badgerland Bluegrass Classic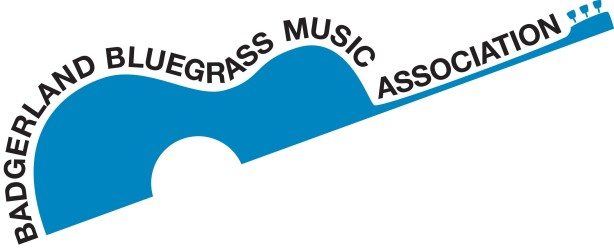 The Badgerland Bluegrass Music Association is proud to present the Badgerland Bluegrass Festival on Saturday, August 2nd.
The festival will be held in the Activities Building at the Jefferson County Fair Park, so it's all indoors for your enjoyment and comfort, whether it's rainy or sunny.
Our line-up for the day includes instrumental workshops beginning at 10 am, with guitar, autoharp and harmonica workshops. At 11 am, the next group of workshops will include mandolin, banjo and bass. All workshops will be conducted by members of performing bands. All interested people, whether you play or are just interested in learning, are welcome to participate or just sit in.
Band performances are:
1:00-1:45 – Mecan River Ramblers   5:30-6:15
1:45-2:30 – Genesee Ridge            6:15-7:00
2:30-3:15 – Pickin' Up Speed          7:00-7:45
3:15-4:00 – Big Cedar                   7:45-8:30
4:00-4:45 – Freshwater                 8:30-9:15
4:45-5:30 – Daylight in the Swamp (Madison) 9:15-10:00
10:00-11:30 – Monroe Crossing-headliner
Tickets for the day are only $25/adult. Our food vendor is Augie's Elite Catering, from Watertown. Beer will also be available for purchase.
If you want to be really comfortable all day, bring your favorite low-back lawn chair. There will be bleachers for those who forget.
Camping is $25/night for electric & $20 with no electric hookup.
C'mon down!
---
August 1-2, 2014 – Cambridge Friends Of The Library Used Book Sale
Great bargains on a large selection of used books at the Amundson Center. This event takes place on first weekend in August Friday from 9am to 5pm and on Saturday from 9am to 3pm.
9am to 5pm on Friday 9am to 3pm on Saturday
Cambridge – 200 Spring Street
cambridgelibraryfriends.org/default.html
608-423-3900
---
August 1, 2014 – Brat and a Buck
Purchase a hot dog or brat and receive $1 Chamber Buck to use during the sidewalk sales that weekend
Whitewater – 150 W Main Street
---
August 1-2, 2014 – Penguin Productions – Nun Sense
Working with the talented, local theatre group, Penguin Productions, the CPA is excited to showcase Nun Sense on our big stage!
The Penguin Players are bringing another installment of those "habit" forming nuns from Lake Mills to Jefferson. This show is sure to have you rolling in the aisles.
Nun Sense stars the Little Sisters of Hoboken, a group of nuns who discover that their cook, Sister Julia-Child of God, has accidentally poisoned 52 of their sisters, and they are in dire need of funds for the burials. The sisters decide that the best way to raise the money is to put on a variety show, so they take over the school auditorium, which is currently set up for the eighth grade production of "Grease".
7pm each night
Jefferson – Council for the Performing Arts – 700 W. Milwaukee St
www.councilfortheperformingarts.org
920-674-2179
---
August 1-2, 2014 – Cambridge Maxwell Street Days & Community Wide Garage Sale
Get the best deals of the year in Cambridge at the sidewalk sales, overflowing with goodies at Maxwell Street Days on Friday 8/1 and Saturday 8/2!  Find a treasure at the Community Wide Garage Sale and get a favorite book at the Friends of the Library Book Sale.
Cambridge – Cambridge Area Chamber of Commerce
608-423-3780
---
August 2, 2014 – Whitewater Main Street Festival
Formerly "Maxwell Street Days," this year we've included art, sidewalk sales, face painting, family activities and more!
Whitewater
---
August 2, 2014 – Whitewater Main Street Festival
Whitewater Main Street Festival presents a fun day of hands on activities for the entire family, arts and crafts booths, music, retail sales, dance performances and much more.
10am – 5pm
Whitewater – 150 W Main St.
262-812-7560
---
August 5, 2014 – Lake Mills Night Out Against Crime
A Health & Safety Fair providing food, games, demonstration of all ages.  This event is sponsored by the Lake Mills Police, Fire Department, EMS, UW Health Partners, Fort Atkinson Hospital and other local clinics.
6pm to 8:30pm
Lake Mills
---
August 6, 2014 – National Night Out
Celebrating 30 years of community awareness
Whitewater – Cravath Lake Front Park
---
August 6, 2014 – Lake Mills City Band Concert
Stop by Commons Park to enjoy an old fashion City Band experience.  Rain site is the City Building.
7pm
Lake Mills – Commons Park
920-648-3585
---
Katie Otto is a freelance writer who provides JCTC with some spectacular content and information. She's previously held the role of Secretary for the Jefferson County Tourism Council, has assembled our Monthly Newsletter and was the Executive Director for the Lake Mills Main Street Program, a non-profit community organization that is dedicated to the preservation, growth and vitality of Lake Mills through public events and active community involvement.