Through December 21, 2014 – A Fireside Christmas 2014
Named one of the country's finest attractions by the American Bus Association, The Fireside's Christmas show has become a must see tradition for tens of thousands of people throughout the nation. It's our mission each holiday season to bring you a show that will re-kindle the true Christmas spirit in all of us. Through songs, stories, and dances – both traditional and original – we commit ourselves to capturing the very heart and essence of the holiday season. Each show is new and exciting, with beautiful new costumes and settings, glorious singing and breath-taking dancing, and new ways to tell the familiar stories of the season. What never changes is our faithfulness to the traditions and memories of this most joyous of seasons.
Seven shows weekly Wednesday through Sunday
Fort Atkinson – The Fireside Dinner Theatre, 1131 Janesville Avenue
800-477-9505
---
December 3, 2014 – Tea for You! 
The Jefferson Library will host an adult Make and Take Project in the Library Meeting Room. We will be creating a gift made with a tea cup and handing out recipes for some warm beverages you can make to revive you in this cold weather. Space is limited so please call the library to reserve your spot.
2:00 pm
Jefferson – Jefferson Public Library, 321 South Main Street
920-674-7733 ext. 3
---
December 5-7, 2014 – Cambridge Annual Pop-Up Gallery
The Cambridge Arts Council presents the third annual Pop Up Art Gallery December 5, 6 & 8.  The building at 210 W Main Street in Cambridge, WI will be turned into an art gallery for the weekend.  The opening reception will be Friday, December 6 from 6PM until 9PM, and all are welcome.  During the opening reception there will be music by Kurt Griesmer, appetizers and refreshments, and the artists will be present to discuss their art.  The gallery will be open Saturday from 10AM-4PM and Sunday from 10AM until 3PM.  Many activities will also take place in the gallery space including a gingerbread house contest, Chef Gene Gowan will be giving a holiday food demonstration, youth music, the elementary school Drama Club will be performing, and other classes and activities throughout the weekend.
Cambridge – 210 West Main Street
608-423-3780
---
December 5-7, 2014 – Happy Holly Days 
Lighted holiday parade on Friday night, family fun activities and holiday shopping
Whitewater
---
December 5-7, 2014 – Legendary Classic Christmas 
Many great events happen this weekend around Lake Mills.  Friday night will be the Tree Lighting in  Commons Park with Santa visits for the children.
Saturday, start with the EMS Breakfast, followed by two craft shows in town on at 505 Reed St. and the other one at the Rock Lake Activity Center.  If you need cookies, stop at the St. Francis Xavier Catholic Church for their Cookie Walk.  Rock Lake Activity Center will also hold their annual Tour of Homes, if you need lunch the Trinity Lutheran Church hosts it Holiday Luncheon.
Sunday take time for the Moravian Advent Concert.  For the most up to date information and times check out our website.
Lake Mills
920-648-3585
---
December 5-7, 2014 – Cambridge Country Christmas 
Experience the original country Christmas in the Victorian village of Cambridge. Fabulous shopping in Victorian storefronts, enjoy free horse-drawn hayrides , visits and photos with Santa, Pop Up Art Gallery, Elf Shelf Kids Activities and Shopping, Caroling, Cookies,  dress up Vintage photos, Strolling Madrigal Singers, magical Holiday Lights Display at Lake Ripley Park , traditional tree lighting ceremony, CAP's Breakfast with Santa,  pet photos with Santa and more.
This annual event is one of the keystone events for Cambridge. Come celebrate the holidays in our quaint, welcoming village. The event runs from Friday evening through Saturday and Sunday the first weekend in December. It's three festive days of holiday fun.
All day
Cambridge, downtown
608-423-3780
---
December 5, 2014 – January 1, 2015 – Holiday Lights in Ripley Park 
Bring your friends and family to see approximately a half mile of festive lights and displays light up Ripley Park in Cambridge. This spectacular light display will be sure to put you in the holiday spirit! Drive through the winter scenery in the comfort of your car. All proceeds from Holiday Lights In Ripley Park benefit the Cambridge Community Activities Program.
Dates: December 5th to January 1
| | |
| --- | --- |
| Days | Time |
| Sunday – Thursday | 5:00 p.m. – 8:00 pm. |
| Friday – Saturday | 5:00 p.m. – 9:00 pm. |
Fee: Free; donations appreciated
5-8pm
Cambridge – Ripley Park – N4310 Park Road
608-423-8108
---
December 6, 2014 – Gala Holiday Concert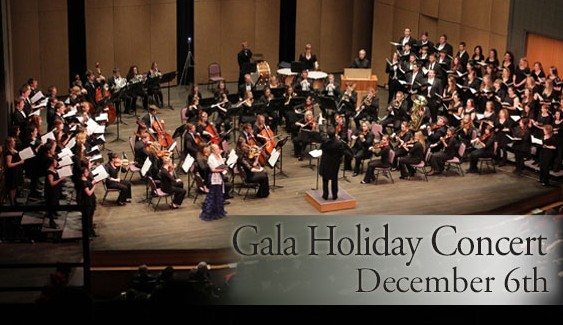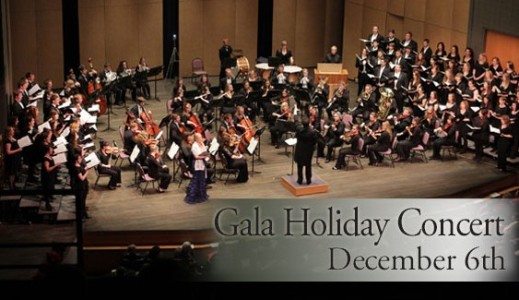 The Music Department pulls out all the stops for this annual Gala Holiday Concert! The concert features nearly every instrumental ensemble and vocal ensemble delighting audiences before the performance and during intermission in various spaces throughout the Young Auditorium, with smaller groupings of student musicians. The Gala Holiday Concert has become a joyous tradition to start the holiday season. From Baroque to Jazz, to Gospel and carols – the festive music sets the tone for the season.
Whitewater – Young Auditorium, 926 West Main Street
(262) 472-2222
---
December 6, 2014: Visit with Santa at Johnson Creek Premium Outlets 
Santa will be at Johnson Creek Premium Outlets ready to listen to children's wishes. He will be strolling the center and sitting in his chair near the information center from 1-4 p.m. All are welcome to come and visit with Santa. Parents are encouraged to bring their cameras.
1pm-4pm
Johnson Creek – Johnson Creek Premium Outlets, 575 W. Linmar Lane
www.premiumoutlets.com/johnsoncreek
(920) 699-4112
---
Katie Otto is a freelance writer who provides JCTC with some spectacular content and information. She's previously held the role of Secretary for the Jefferson County Tourism Council, has assembled our Monthly Newsletter and was the Executive Director for the Lake Mills Main Street Program, a non-profit community organization that is dedicated to the preservation, growth and vitality of Lake Mills through public events and active community involvement.
Katie Otto

https://enjoyjeffersoncounty.com/author/katie-otto/

Katie Otto

https://enjoyjeffersoncounty.com/author/katie-otto/