February 18, 2013 – Ballet Folklorico Quetzalli de Veracruz
Learn about our friends south of the border in Veracruz, Mexico through this colorful and exciting cultural exchange. Veracruz is the birthplace of the world famous La Bamba and this performance will bring together the dances, traditional costumes and live authentic music performed by Tien-Huicani.This music is performed on the "harpa jarocha" (folk harp) and other stringed instruments. Ballet Folklórico Quetzallli de Veracruz proves why they are one of Mexico's most popular exports!
"With a veteran company of dancers and musicians, Quetzalli offers up a "heady rush of tapping heals, dazzling costumes, and insistent rhythms!" – Kansas City Star
Whitewater – Young Auditorium
930 West Main Street Whitewater, WI 53190 – (262) 472-2222
www.uww.edu/youngauditorium 
---
February 23, 2013 – Masters of Motown
If you love the soulful sounds of Motown this is the show for you! Hear your favorite hits from the Temptations, Gladys Knight and the Pips, Marvin Gaye & Tammi Terrell, Smokey Robinson & The Miracles, Four Tops, Diana Ross & The Supremes, Jackson Five, Martha Reeves & The Vandellas, Stevie Wonder, Commodores and more. Check out the smooth moves and incredible harmonies all backed by a live band. Masters of Motown will take you back to the sounds of the 60s.
Whitewater – Young Auditorium
930 West Main Street Whitewater, WI 53190 – (262) 472-2222
---
February 23, 2013 – Calling All Families
The Calling All Families program series resumes on Saturday, February 23. Program topic to be announced. All families are welcome, as well as independent youth in grades 4 and older.
Fort Atkinson – Hoard Museum – 401 Whitewater Avenue
(920) 563-7769
---
February 24, 2013 – Horizon Family Series Presents: Martha Speaks
If your children or grandchildren are fans of the PBS Kids TV series Martha Speaks then they will love this performance. Martha is an amazing dog who ate some alphabet soup and suddenly was able to speak! This provides all sorts of fun for the family especially when Martha wins a radio trivia contest and an all-expense paid trip for everyone. But there is that rule about "no dogs allowed." See how this clever story turns out. Martha Speaks is the adorable musical based on the book series by Susan Meddaugh.
Whitewater – Young Auditorium
930 West Main Street Whitewater, WI 53190 – (262) 472-2222
---
February 24, 2013 – Lake Mills Rotary Scholarship Brunch
The Rotary Club of Lake Mills' 40th Annual Scholarship Brunch is set for Sunday, February 24 at the Lake Mills High School (615 Catlin Drive). Brunch will be served from 7am to 12pm. The all-you-can-eat brunch menu is melt-in-your-mouth pancakes, special recipe Rotary eggs, golden hash browns, seasoned sausages, refreshing juice or milk, eye-opening coffee, and homemade desserts.
Ticket price is $8 for adults and $3 for children 6-12 years old. Children under the age of 6 are free.
Advance tickets are available from any Lake Mills Rotarian member and locally from Countryside Jewelry (920-648-5755). Tickets are also available at the door.
All proceeds to towards college/university and technical college scholarships for Lake Mills area students.
Lake Mills – Lake Mills High School – 615 Catlin Drive
---
February 27, 2013 – Customer Service: Bringing Fun to Life
The Jefferson County Tourism Council (that's us!) is partnering with the Wisconsin Department of Tourism to review the basic rules of Customer Service.
This 90-minute program is open to anyone in the service industry. Don't hesitate to send your entire staff, as this program will teach your employees how to effectively communicate and create a positive customer service experience for all of your customers.
A prospering business is dependent on first-class service. Great customer service allows us to bring fun to life.
More information can be found by contacting the Cambridge Chamber of Commerce – office@cambridgewi.com. Please register by Wednesday, 2/20. Two times are available to attend the workshop – 9:30am or 12:30pm. $10 per person includes breakfast (morning meeting) or lunch (afternoon meeting).
Cambridge – Amundson Center – 200 Spring Street
---
February 27, 2013 – Cambridge Entrepreneur Cafe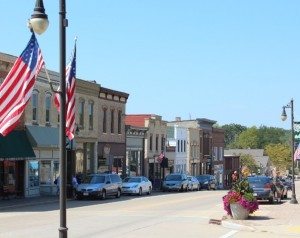 Cambridge's monthly Entrepreneur Cafe will be held 8:00am, Thursday, February 28 at CamRock Cafe & Sport, Main Street Cambridge. Area home, small or micro business owners, emerging entrepreneurs, consultants, service providers, artists and rebels are encouraged to attend, share ideas, resources and dreams in an hour long discussion and networking session.
Approximately 30 professionals across the business spectrum attended the first session last November, resulting in a number of strategic alliances and cooperative ventures.
Just dipping your toe in the business pool and looking for a mentor? Do you have a wonderful idea you can't wait to share? Looking for potential partnerships, suppliers or products? Or, would you like to know how others have been navigating the tough economic waters? If you are interested in learning and connecting, we want you to join us. RSVP is appreciated, but not required. Email Linda Begley-Korth at lbKorth@ci.cambridge.wi.us or call the Village Hall 423-3712. Coffee will be provided.
Affordable breakfast options will also be available. Please join us.
Cambridge – CamRock Cafe & Sport – 217 W. Main Street
(608) 423-3712
---
February 27 through April 14, 2013 – Footloose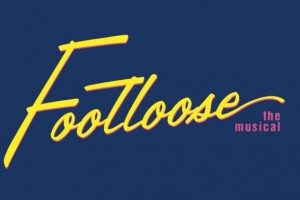 When Chicago teenager Ren McCormack moves to the small town of Bomont he is shocked to find a gloomy place where dancing has been outlawed by the city fathers. He sets out to change the law and the minds of the town council and bring laughter and fun back to the town. His journey is the basis for one of the most exciting, vibrant, and entertaining musicals you'll ever see. First a popular film and then a fabulous Broadway show, FOOTLOOSE is filled with high energy singing, heart-pounding rhythms, and ultimately some of Broadway's most spectacular dancing. It is a show that will bring generations together and bring audiences to their feet in a dazzling production featuring such hit songs as "Let's Hear it For the Boy," "I Need a Hero" and the well known title song. You won't be able to contain your joy after you've seen FOOTLOOSE.
Fort Atkinson – 1131 Janesville Ave.
(800) 477-9505 or (920) 563-9505 – www.firesidetheatre.com 
---
Katie Otto is a freelance writer who provides JCTC with some spectacular content and information. She's previously held the role of Secretary for the Jefferson County Tourism Council, has assembled our Monthly Newsletter and was the Executive Director for the Lake Mills Main Street Program, a non-profit community organization that is dedicated to the preservation, growth and vitality of Lake Mills through public events and active community involvement.