June 16-19, 2016 – Fort Atkinson Generals Baseball Fest
A Home Talent League tournament spanning 4 days and hosted by the Fort Atkinson Generals Baseball team at Jones Park.
Fort Atkinson – Jones Park
---
June 17-19, 2016 – Riverbend Resort – Father's Day Pajama Party Weekend
Father/child contests will be abundant throughout the campground.  Come listen to Karoke on Friday night.  The River Ratz Bank and the Devilles will be here on Saturday.  There will be a glow parade Saturday night as well.
Watertown – Riverbend Resort – W6940 Rubidell Rd.
http://www.rbresort.com/docs/2014-River-Bend-Broucher.pdf
920-261-7505
---
June 18, 2016 – Concealed Carry/Basic Handgun Safety Class
This four hour course is designed to instruct shooters of all skill levels on how to safely handle and carry a concealed handgun. We cover many aspects of safely owning and carrying a handgun, including:
Definitions & types of handguns Loading & unloading Grip & stance
Fundamentals of marksmanship
Selecting ammunition
Choosing the right holster for your needs
Methods of carry
Presentation from a concealed holster
Cleaning, Maintenance & Care
Safe storage
Avoiding confrontation
De-escalating dangerous situations
Wisconsin Department of Justice concealed weapons
license information
And more
There is no live-fire in this class.
Please bring your valid WI driver's license or state ID.
Due to a limited availability of spots, payment is required at sign-up. To sign-up, please call or stop by the store.
Cash discount price: $60 per student
This is a private, professional conference and will be treated as such. Only those taking the class will be seated.
5-9pm
Fort Atkinson – TPF Outdoors LLC – 102 Sherman Avenue West
920-397-2658
---
June 18, 2016 – Fort Atkinson Half Marathon, 5K & Relay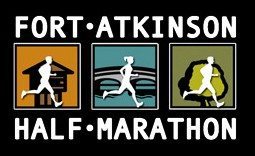 Run through the heart of Fort Atkinson as the route takes runners through the historic city and along our beautiful Glacial River Bike Trail.
This race includes a half marathon, relay race and 5K. Zip past the many cheering community members and race through the finish line, where you'll find music, food, drinks, and fun. Then stick around Jones Park, where you'll find baseball, carnival rides, and more at the Generals Baseball Fest.
7am start
Fort Atkinson – Jones Park – 615 Janesville Ave.
(920) 563-3210
---
June 19, 2016 – Introduction to Archery Class
TPF Outdoors LLC of Fort Atkinson will be hosting a free Fathers Day Introduction to Archery class on June 19th at the Paul Weismann Memorial Archery Range in Rock River Park, Fort Atkinson.
This class is geared towards those ages 8 to 16 interested in exploring what archery has to offer.
All students attending the class must be accompanied by an adult.
Pre-resgistration is required, as class size is limited. Please stop by the store to register.
10:30 AM TPF Outdoors LLC
Fort Atkinson – 102 Sherman Avenue West
www.tpfoutdoors.com
920-397-2658
---
Katie Otto is a freelance writer who provides JCTC with some spectacular content and information. She's previously held the role of Secretary for the Jefferson County Tourism Council, has assembled our Monthly Newsletter and was the Executive Director for the Lake Mills Main Street Program, a non-profit community organization that is dedicated to the preservation, growth and vitality of Lake Mills through public events and active community involvement.