Through June 8, 2014 – Fiddler on the Roof 
Arguably the greatest musical ever written and certainly one of the most popular shows in Fireside history, FIDDLER ON THE ROOF makes a triumphant return to the Fireside stage for this very special anniversary season. This classic show held the title as Broadway's longest running musical for over twenty years, winning nine Tony Awards including Best Musical. Tens of millions of people worldwide have fallen in love with Tevye, the long suffering dairyman who struggles to find a balance between his traditions and his family. It is a heart-warming story featuring one of Broadway's most beautiful musical scores. FIDDLER ON THE ROOF opened on Broadway the same year that The Fireside first opened its doors and to celebrate this dual anniversary, back by popular demand, Artistic Director Ed Flesch will return to the leading role with which he has long been associated. You won't want to miss this Fireside "Tradition!"
Seven shows weekly Wednesday through Sunday.
Fort Atkinson – The Fireside Dinner Theatre, 1131 Janesville Avenue
800-477-9505
---
Through August 24, 2014 – Fort Atkinson Generals
Welcome to Fort Atkinson Generals Baseball!
The Fort Atkinson Generals are part of the largest adult amateur baseball organization, called the Home Talent League. Originally founded in 1929, the Fort Atkinson Generals continue to thrive today with approximately 45 teams in South Central Wisconsin.
Take time to visit our comments page as we value your ideas and comments, then join us at historic Jones Park for some exciting adult baseball while you munch on some popcorn, famous brats and a beverage.
See our web page for games times.
Fort Atkinson – Jones Park
(920) 728-1997
---
June 6, 2014 – Wright in Wisconsin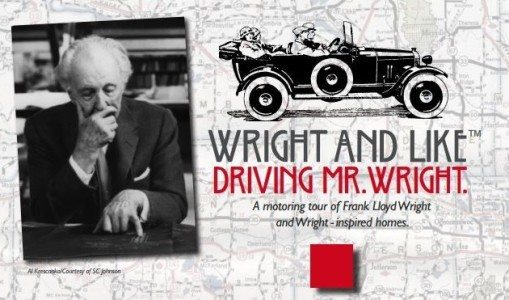 A special weekend for Frank Lloyd Wright enthusiasts, kicking off in Lake Mills on Friday, June 6. While the travels go beyond Jefferson County on Saturday and Sunday, Lake Mills will host An Evening of Architecture and Artisans. Join Bungalow Jos, Bungalow Pros, Ephraim Faience Pottery and the LD Fargo Public Library as they celebrate this event in Lake Mills.
Check the website for tickets and additional information.
Lake Mills
---
June 7, 2014 – Lake Mills Kid Fishery 
Open to all kids under the age of 12.  This event is sponsored by the Lake Mills Optimist Club.  Food, Fun and prizes.
9am to 11am
Rock Lake in Lake Mills, WI 53551
---
June 7, 2014 – Elements of Art – a festival of fine art 
The Cambridge Arts Council presents this annual festival of fine art located at beautiful downtown Westside Park (85 Pleasant St.) where over 20 juried artist booths featuring a variety of media from ceramics, wood furniture, fiber art, sculpture, paintings, art glass and more will be under the shade of large oak trees. There is also a youth art area, public art display, food and live music performed along Koshkonong Creek.  Come to Cambridge where Art Thrives!
Saturday June 7th, 2014 from 10am – 4pm.  Elements of Art Website.
There is no charge for admission to this event and free parking will be available.
Cambridge – 85 W. Pleasant St. –  West Side Park
---
June 10, 2014 – Keystone Kruise Night 
Check out some hot cars at Kruise Nights in Cambridge.  See old cars in mint condition or new cars with all the bells and whistles.  Car enthusiasts gather at Kruise Night on the 2nd Tuesday of the month from May through September.  Sponsored by The Keystone Grill, 206 W. Main.
5:30 pm to 8:00 pm
Cambridge – Keystone Grill, 206 W. Main Street
(608) 423-3730
---
Katie Otto is a freelance writer who provides JCTC with some spectacular content and information. She's previously held the role of Secretary for the Jefferson County Tourism Council, has assembled our Monthly Newsletter and was the Executive Director for the Lake Mills Main Street Program, a non-profit community organization that is dedicated to the preservation, growth and vitality of Lake Mills through public events and active community involvement.