(Please double-check our website to verify dates and times.)
Through April 14, 2013 – Footloose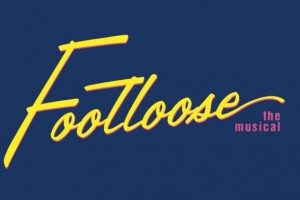 When Chicago teenager Ren McCormack moves to the small town of Bomont he is shocked to find a gloomy place where dancing has been outlawed by the city fathers. He sets out to change the law and the minds of the town council and bring laughter and fun back to the town. His journey is the basis for one of the most exciting, vibrant, and entertaining musicals you'll ever see. First a popular film and then a fabulous Broadway show, FOOTLOOSE is filled with high energy singing, heart-pounding rhythms, and ultimately some of Broadway's most spectacular dancing. It is a show that will bring generations together and bring audiences to their feet in a dazzling production featuring such hit songs as "Let's Hear it For the Boy," "I Need a Hero" and the well known title song. You won't be able to contain your joy after you've seen FOOTLOOSE.
Fort Atkinson – 1131 Janesville Ave.
(800) 477-9505 or (920) 563-9505 – www.firesidetheatre.com
---
March 1-30, 2013 – Azul Sphaera Art Exhibit
The library will display a collection of works by Madison artist Azul Sphaera in the Jones Gallery beginning on Friday, March 1. There will be an opening reception from 5:30-7pm on March 1.
Fort Atkinson – 209 Merchants Ave – Fort Atkinson Library
(920) 563-7790 – www.fortlibrary.org
---
March 1, 2013 – 2013 Economic Breakfast
Richard G. Chandler, Secretary of the Wisconsin Department of Revenue, will be the featured speaker at the 2013 Economic Breakfast.
The Economic Breakfast takes place March 1 at 6:45am at the Maranatha Baptist Bible College Dining Complex. The event is sponsored by Town & Country Bank. Admission is free.
Chandler was appointed to his current post by Governor Scott Walker in January, 2011. He served in the same post from 2001 to 2003 and was state Budget Director from 1987 to 2001. One of his stated goals is to "implement good tax policy, with particular emphasis on policies that will promote job growth."
The program begins at 7:15am, and is scheduled to conclude by 8:30am.
Watertown – 745 W. Main Street – (920) 206-2325
---
March 2, 2013 – Lake Mills EMS Chili Dinner
3pm to 7pm – stop in and enjoy some great chili!
Lake Mills – East Lake Street
---
  March 3, 2013 – Johnson Creek Historical Society Chili Luncheon
The Johnson Creek Historical Society is hosting a chili luncheon at the Johnson Creek Community Center on Sunday, Marcy 3 from 10:30am to 1pm. Come and enjoy a bowl of homemade chili or carry outs will be available.
Johnson Creek – 417 Union Street
---
March 5, 2013 – Bramblett Chamber Series Presents: The Minneapolis Guitar Quartet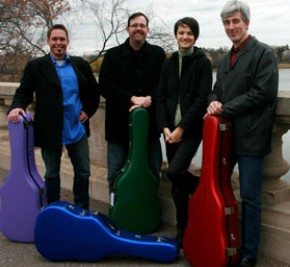 Classical guitar music is profoundly soothing and when masters like
the Minneapolis Guitar Quartet perform, it is like a balm for the soul. Their program includes pieces by Astor Piazzolla, Claude Debussy, David Crittenden, Peter Maxwell Davis, Stephen Funk Pearson, Jeff Lambert, Henry Purcell, Joaquin Rodrigo and Alberto Ginastera, an incredible mix of classical, contemporary, and Latin music. A veritable feast for the senses! "Technically perfect, they were also caught up in the spirit of each piece" – St. Louis Post Dispatch
Whitewater – Young Auditorium
930 West Main Street Whitewater, WI 53190 – (262) 472-2222
www.uww.edu/youngauditorium
---
March 9, 2013 – Garden Education Program
Spring Bloomers! A program presented by Jefferson County Master Gardeners on spring blooming plants in southeastern Wisconsin. Bring your questions.
2pm-3:30pm
Fort Atkinson – 401 Whitewater Avenue – (920) 563-7769
www.hoardmuseum.org
---
March 9, 2013 – Take Me Home – the Music of John Denver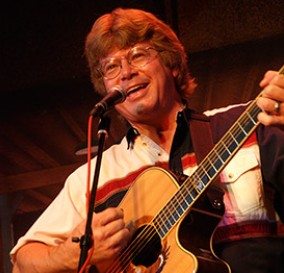 The music of John Denver has always felt like a breath of fresh Colorado air. Jim Curry's amazing tribute show will perform John Denver hits including Rocky Mountain High, Annie's Song, Country Roads and more. You will be amazed at the voice and special quality that Jim Curry has on stage; he even looks like John Denver. A warm and wonderful evening of music and memories awaits. "It was a heavenly evening of beautiful music, a shining tribute to John Denver, one of which I believe Denver himself would salute." -The Sanford Herald
7:30pm
Whitewater – Young Auditorium
930 West Main Street Whitewater, WI 53190 – (262) 472-2222
---
 March 9, 2013 – R.E.A.D. Dogs
Children have the opportunity to read to a patient and loving dog – at the library! All dogs and owners have gone through a rigorous training program and are certified as therapy dogs and owners. Program sponsored by the Fort Atkinson Kennel Club. Registration is required.
10am-noon
Fort Atkinson – 209 Merchants Ave – Fort Atkinson Library
www.fortlibrary.org   (920) 563-7790
---
March 10, 2013 – Pint Size Polkas: Uncle Mike's Music & Dance Program
Put on those kiddie dancing shoes and get ready for the happiest music on earth – Polka Music! Have fun learning about the alphabet, jobs, and keeping clean while dancing to the snappy beat of Uncle Mike's Polka music. Children learn the Chicken Dance, Head Shoulders Knees and Toes, get to wear hats and play Guess Who Wears That Hat? You'll play Name That Polka using children's classics, and sing-a-long to Uncle Mike's catchy polka songs!
3:00pm
Whitewater – 930 West Main Street, Whitewater, WI 53190
Young Auditorium – (262) 472-2222
---
Katie Otto is a freelance writer who provides JCTC with some spectacular content and information. She's previously held the role of Secretary for the Jefferson County Tourism Council, has assembled our Monthly Newsletter and was the Executive Director for the Lake Mills Main Street Program, a non-profit community organization that is dedicated to the preservation, growth and vitality of Lake Mills through public events and active community involvement.