March 15-16, 2016 – Legacy Five
When the legendary Cathedral Quartet retired in December of 1999, Scott Fowler and Roger Bennett decided to continue the rich musical tradition of Southern Gospel Quartet singing. Legacy Five was organized and had their official debut in January 2000. Immediately, audiences responded overwhelmingly to their sound and their music as well as their ability to effectively communicate the message of Christ. Since then they have established and maintained a firm place at the top of Christian music. The rich four and five part harmony that Legacy Five has become noted for are the result of a masterful weaving together of five unique and versatile talents. Matt Fouch sings the bass, Scott Howard sings the baritone, Scott Fowler sings the Lead, Gus Gaches sings the tenor and Trey Ivey is the group's pianist. Legacy Five has enjoyed more success in their short career than many groups experience in decades. In their first ten years, The Singing News Magazine, Southern Gospel music's leading fan and trade publication, has nominated Legacy Five for some 75 Singing News fan awards.
Tuesday and Wednesday matinee arrival at 10:30 a.m.; Tuesday evening arrival at 5:00 p.m.
Fort Atkinson – The Fireside Dinner Theatre, 1131 Janesville Avenue
https://www.firesidetheatre.com
800-477-9505
---
March 15, 2016 – The Importance of Being Earnest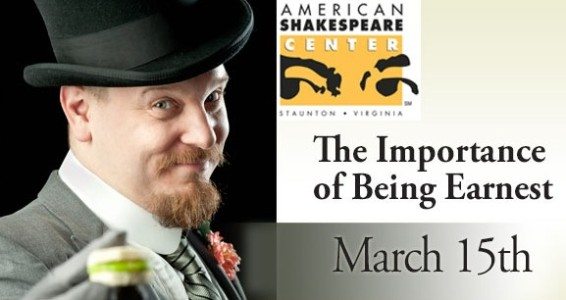 American Shakespeare Center
"It is awfully hard work doing nothing." Oscar Wilde's brilliant and wicked comic masterpiece defines wit and style. This "trivial comedy for serious people" is at once blissfully silly and outrageously shrewd. This story of two Victorian aristocrats trying to escape their social burdens combines Wilde's wit and brilliance with that of the modern staging of The American Shakespeare Center. The Importance of Being Earnest continues to delight audiences – 120 years after its first performance – with its playful language, charming characters, and biting look at contemporary society.
7:30 pm
Whitewater – Young Auditorium – 930 W. Main Street
Box Office: 262-472-2222
---
March 16, 2016 – Wisconsin's Nazi Resistance: The Mildred Fish-Harnack Story
Wisconsin native Mildred Fish-Harnack was the only American woman to be executed by direct order of Adolph Hitler during World War II. Her remarkable story set against the backdrop of the war and the Holocaust highlights one woman's courage in standing up for what's right in an impossible situation.
2pm and 6pm
Jefferson – Jefferson Public Library – 321 South Main Street
920-674-7733 ext. 3
---
March 16, 2016 – The Life of Henry V
American Shakespeare Center
"Once more unto the breach, dear friends, once more; or close the wall up with our English dead!" The story of England's hero-king and the greatest upset in European military history is Shakespeare's finale to his great history plays. More than that, Henry V – at once touching, heroic, savage, and comic – explores the nature of greatness and its connection to theatre; and, perhaps more than any other of Shakespeare's works, it makes the audience part of the story.
7:30pm
Whitewater – Young Auditorium – 930 W. Main Street
Box Office: 262-472-2222
---
March 19, 2016 – Rock Lake Activity Center Casino Night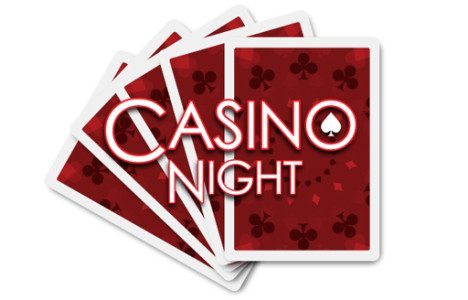 Join us for a night of fun, food and gaming! Price includes hors de oeuvres, two drink tickets, and $500 of play money. Throughout the evening, there will be silent auctions and door prizes. Following the gaming, there will be a live auction. All proceeds benefit the Rock Lake Activity Center.
6:30-11:30pm
Lake Mills – Rock Lake Activity Center – 229 Fremont Street
rocklakeac.org/
920-945-0156
---
Katie Otto is a freelance writer who provides JCTC with some spectacular content and information. She's previously held the role of Secretary for the Jefferson County Tourism Council, has assembled our Monthly Newsletter and was the Executive Director for the Lake Mills Main Street Program, a non-profit community organization that is dedicated to the preservation, growth and vitality of Lake Mills through public events and active community involvement.