March 17, 2018 – Sweet Dreams & Honky Tonks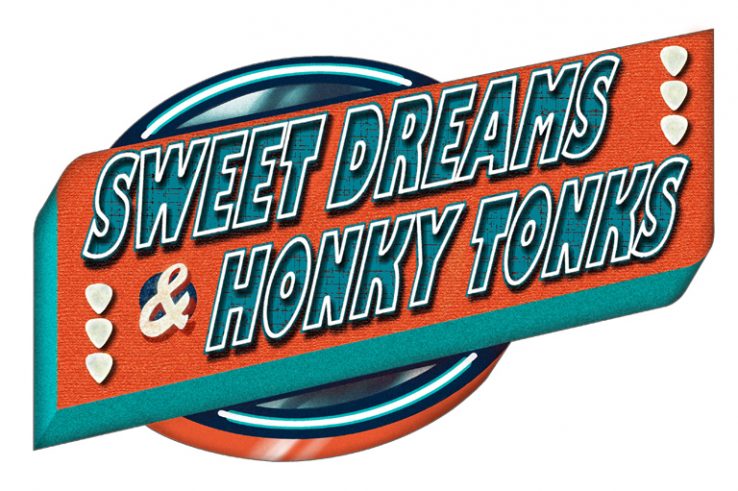 It may be impossible to crown any one performer as country music's biggest, most beloved, or most influential star but few would argue that Hank Williams, Loretta Lynn, Patsy Cline and Johnny Cash would all be near the top of any list. Sweet Dreams and Honky Tonks is a new revue that presents the best loved hits of these classic artists along with stories of their colorful lives and amazing careers.
6pm
Jefferson – Jefferson High School Auditorium – 700 W. Milwaukee Street
www.councilfortheperformingarts.org/home
920-674-2179
---
March 17, 2018 – Watertown Irish Jig Jog 5k Run/Walk
Enjoy a great new course through several historic districts and a water stop at the Octagon House Museum.
10am
Watertown – 514 S. 1st Sreet
https://www.watertownjigjog.com/index.html
920-261-7904
---
March 20-21, 2018 – The Browns
It's truly a family affair when The Browns hit the stage. The musical stylings of Shelly, Michaela, Adam, and Andrew exude excitement and offer a life-changing experience to all who hear them. They deliver the powerful message of the gospel through word and song that engages audiences of all ages. Touring the United States for the past 15 years, The Browns have received the prestigious honors of Top Horizon Group three years and Top 10 Mixed Group of the Year four years in a row! They are very honored to receive this award that comes from the fans. From singing over 30 shows at the Americana Theatre in Branson to Dollywood stages and on board ten Royal Caribbean and Carnival cruise ships this award winning family will inspire you with their close-knit family harmony and talent. The Browns love what they do, love each other, and the audiences to whom they sing. While the traveling can be hard; Shelly said, "Because we know we're called, it's been worth it all. God has opened the doors and there are adventures and blessings behind each one."
Tuesday matinee arrival at 10:30 a.m.; Tuesday and Wednesday evening arrival
5pm
Fort Atkinson – The Fireside Dinner Theatre – 1131 Janesville Avenue
https://www.firesidetheatre.com
800-477-9505
---
March 22 through May 5, 2018 – 57th Annual Mary Hoard Art Show
Part One of the Mary Hoard Art Show runs Thursday, March 22 through Saturday, April 7 from 9:30 a.m. to 4:30 p.m. at the Hoard Historical Museum.  Part One of this show features artwork by students in Kindergarten through Grade Eight that attend public, private, or home schools in the Fort Atkinson Area School District.
Part Two of the Mary Hoard Art Show runs from the Art Show Opening on Sunday, April 22 through Saturday, May 5 from 9:30 a.m. to 4:30 p.m. Part Two of this show features artwork by high school students that attend public, private, or home schools in the Fort Atkinson Area School District and adult artists living, working, or taking art classes in Jefferson County cities and rural areas.
The museum is open Tuesday through Saturdays from 9:30am to 4:30pm and closed on Sundays and Mondays.
9:30am – 4:30pm
Fort Atkinson – 401 Whitewater Avenue
(920) 563-7769
---
Katie Otto is a freelance writer who provides JCTC with some spectacular content and information. She's previously held the role of Secretary for the Jefferson County Tourism Council, has assembled our Monthly Newsletter and was the Executive Director for the Lake Mills Main Street Program, a non-profit community organization that is dedicated to the preservation, growth and vitality of Lake Mills through public events and active community involvement.