March 21, 2013 – Third Thursday – a Poetry Event
The Friends of Lorine Niedecker sponsor a monthly "Third Thursday" poetry reading event at the Dwight Foster Public Library in Fort Atkinson. Each month there will be a featured poet followed by an open mic poetry reading. All poets are encouraged to attend. The length of time allotted to the open mic readers will depend on the number of poets.
The featured poet in March will be Anjie Kokan from Palmyra.
6:30 to 8 pm
Fort Atkinson – 209 Merchants Avenue – Fort Atkinson Library
www.lorineniedecker.org  – (920) 563-7790
---
 March 22 – 24, 2013 – Jefferson County Spring Home Show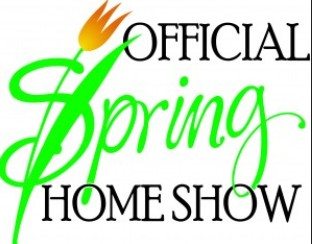 Whether you're remodeling, refurbishing, redecorating, relocating make yourself at home – Home Show that is.
Where you'll find buyers and sellers together in a neutral setting, a "Shopping Center" of home improvement, health, and craft vendors sponsored by Jefferson County Living. There will also be informative seminars throughout the weekend.
Throughout the weekend, hundreds of door prizes will be given away to lucky visitors. Plenty of fun awaits the children too. Children are invited to explore their creative skills with craft supplies donated by Nasco Arts and Crafts of Fort Atkinson and fun games sponsored by General Rental Center of Watertown.
Lunch and refreshments will be available during the show, prepared by River's Edge Meat Market of Jefferson.
Call (920) 674-2679 or email shall@jrn.com for information on how you can have your business represented at this event visited annually by over 700 adults. Home show venue booth registration forms available online at http://www.lakecountrynow.com/news/jefferson-county-living/ – click on home show for registration forms, pictures from last year's show and more.
Friday, 5-8pm; Saturday, 9am-5pm; Sunday, 10am-2pm
Jefferson – 503 N. Jackson
www.jeffersoncountyliving.com  – (920) 674-2679
---
 March 23, 2013 – Bunny Breakfast, Bonnet Parade and Egg Hunt
Easter in Cambridge, Wisconsin, is a time for celebration. Check out the amazing events we have planned.
Breakfast With The Easter Bunny 8am to 10am at burgundy restaurant.
Easter Bonnet Parade – Stroll the streets of Cambridge in style wearing your favorite hat whether fancy, flirty or fun. The Easter Bonnet Parade starts at the top of Main St. at Veteran's Park at 10:15am. The parade will be led by Mr. Peter Cottontail. All in attendance are promised a hopping good  time.
Easter Bonnet Parade 10:15am
Easter Egg Hunt 11am at Lake Ripley Park
8am-2pm
Cambridge – 147 W. Main Street – www.cambridgewi.com
(608) 423-3780
---
 March 24, 2013 – Indoor Flea Market
7:00 a.m. – 2:00 p.m.
Jefferson – 503 N. Jackson Ave – (262) 679-2293
---
 March 30, 2013 – Johnson Creek Premium Outlets Annual Egg Hunt
Children 10 and under are invited to bring a basket and enjoy a free traditional egg hunt at Johnson Creek Premium Outlets. Bring your camera and visit with the Easter Bunny. The event will be held near the grassy plaza east of Nike Clearance Store, beginning at 2 p.m.
2-4pm
Johnson Creek – 575 W. Linmar Lane (I-94 and Highway 26, exit 267)
www.premiumoutlets.com/johnsoncreek  – (920) 699-4112
---
 March 30, 2013 – Lion's Club Easter Egg Hunt
Hunt for eggs and prizes at the Palmyra Village Park – 10am.
Palmyra – 955 Eighth Street – (262) 495-8137
---
Katie Otto is a freelance writer who provides JCTC with some spectacular content and information. She's previously held the role of Secretary for the Jefferson County Tourism Council, has assembled our Monthly Newsletter and was the Executive Director for the Lake Mills Main Street Program, a non-profit community organization that is dedicated to the preservation, growth and vitality of Lake Mills through public events and active community involvement.