May 4-6, 2018 – Safari Adventure Weekend at Jellystone Park of Fort Atkinson
Lions, and tigers, and Yogi Bear's™ abound for this fun-filled weekend. Come to the Recreation Center on Saturday morning to make your favorite animal mask and then wear it on the Hey Hey ride. How brave are you? Don't be afraid to take on the "adventure" we have scheduled this weekend! Be sure to reserve your spot on this last pre-season weekend for discounted pricing for all police and military personnel!
Fort Atkinson – N551 Wishing Well Lane
1-877-232-7386
---
May 4-5, 2018 – Lake Mills City-Wide Rummage Sale
The Tyranena Ladies Club hosts their annual City Wide Rummage Sale this weekend.
8am-5pm
Lake Mills – all around town – pick up maps at Lake Mills Market
---
May 5-6, 2018 – Clay Collective Studio Tour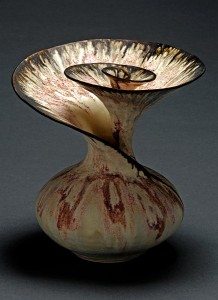 The Clay Collective presents an all clay, driving tour of seven area studio potters, with over 250 years combined experience, displaying new works from their spring firings.  Studios and galleries will be open with new work on display.
Touring the rural art studios in the Cambridge area.
10am – 5pm
Jefferson County
608-423-4507
---
May 5, 2018 – Foster House Open House
The Dwight and Almira Foster House will be open for FREE tours from 10 am to 12pm.  The Foster House was built in the 1840s and tells the story of the Foster family, the house, and the growth of Fort Atkinson. While at the Foster House, you will be able to tour the fully furnished first and second floors. A knowledgeable volunteer will be able to answer questions about the family, house, and early years of Fort Atkinson.
The Foster House is located on the grounds of the Hoard Historical Museum facing Foster Street.
10 a.m. – noon
Fort Atkinson – Hoard Historical Museum – 401 Whitewater Avenue
920-563-7769
---
May 5, 2018 – Casino Night!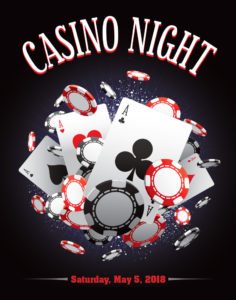 Join us for a night of fun, food and gaming! Ticket includes hors d'oeuvres and desserts, two drink tickets, and $500 of play money. Professional game tables and dealers. All proceeds benefit community programs for the Lake Mills Area Chamber of Commerce.
6:30pm -11:00pm
Lake Mills – Lake Mills Chamber of Commerce – 200 Water Street
920-648-3585
---
May 6, 2018 – Ice Age Trail Ribbon Cutting
New Kiosk Ribbon Cutting at Cravath Lakefront Park. Light refreshments provided, kids crafts and guided trail walk.
3:00pm
Whitewater – Whitewater Area Chamber of Commerce – Cravath Lakefront
262-473-4005
---
Katie Otto is a freelance writer who provides JCTC with some spectacular content and information. She's previously held the role of Secretary for the Jefferson County Tourism Council, has assembled our Monthly Newsletter and was the Executive Director for the Lake Mills Main Street Program, a non-profit community organization that is dedicated to the preservation, growth and vitality of Lake Mills through public events and active community involvement.