May 27-30, 2016 – Memorial Day Sidewalk Sale at Johnson Creek Premium Outlets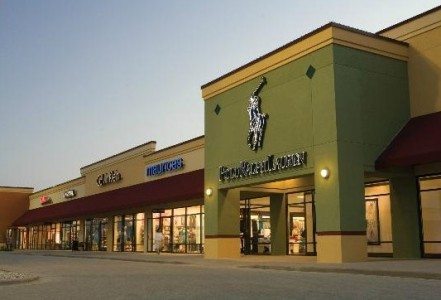 Kick off the summer season with the hottest trends and colors plus enjoy savings on the sidewalks and in the stores!
Extended shopping hours: Stores open 9am to 9pm on Friday, Sat & Monday.
10am to 7pm on Sunday.
Johnson Creek – Johnson Creek Premium Outlets – 575 W. Linmar Lane
www.premiumoutlets.com/johnsoncreek
(920) 699-4111
---
May 28-29, 2016 – Fort Koshkonong Rendezvous
Take a step back in time with the early pioneers of the 1800s, as people reenact this historical time period.  Stroll through the park and view demonstrations and exhibits of how tasks were accomplished.  Demonstrations include black powder shooting and competition, pioneer demonstrations, interactive old-time chores, birch bark canoe demonstration, and blacksmithing. Sit back and relax on a horse-drawn wagon or sample fry bread, root beer, and kettle corn from our camp chefs.
This year, visitors will see tools from the 18th and 19th century and learn about the wood working trades, the types of woods that were used, and how barns are assembled. A sawyer reenactment will demonstrate hewing round logs into square beams often used in the construction of log homes and cabins.
Visitors will capture the lifestyle, from clothing worn by the pioneers to their housing.  Continue on to see the old "Fort", a replica for local militia units during the Black Hawk War of 1832.
Free parking is available.
Saturday 9am-5pm & Sunday 9am-4pm
Fort Atkinson – Rock River Park – 1300 Lillian Street
(920) 563-3210
---
May 28, 2016 – Ripley Park Opening Day
The gates of Ripley Park will open at 9 am on Saturday, marking yet another wonderful summer in Cambridge, Wis. Located on the west shores of Lake Ripley, Ripley Park is an 18 acre park privately owned by the Cambridge Foundation and managed by the Cambridge Community Activities Program. Ripley Park has something for everyone – sandy beach, swimming, basketball, volleyball, tennis and more!
There will be FREE admission, special events, and games all day long!
9am
Cambridge – Lake Ripley Park – N4310 Park Road
---
May 30, 2016 – Cambridge Memorial Day Parade & Firemen's Breakfast
Enjoy your Memorial Day in downtown Cambridge! Memorial Day starts with the annual Firemen's all-you-can-eat breakfast at the Fire Station, with the annual parade down Main Street at 10:30am followed by a Memorial service downtown in Veteran's Park after the parade, and back to the Fire Station for the continuing French Toast & Eggs breakfast.
Interested in participating in the parade?    You can line up at the Middle School at 10am and the parade takes off at 10:30am.
Memorial Day breakfast 6am to 11:30am at the Cambridge Fire House, 271 W. Main.
Parade starts at 10:30am at the Nikolay Middle school, 211 South St. and heads down Main St.
Memorial Service in downtown Veteran's Park immediately following the parade  and sponsored by the Cambridge Historic School Foundation.  The memorial service will include a laying of the wreath, music by the Cambridge High School Band and the Bel Canto Choir and speakers. It is a moving presentation and a beloved Cambridge tradition.
The Cambridge Historic School Museum will host a program on Memorial Day. The 19 men listed on the benches in Veterans Park were more than a name, rank and serial number. Find out about them during a presentation at the museum by Russ Amacher. The one hour program will begin about 11 am after the Memorial Day Parade and Services. Refreshments will be served. Admission is free. Call 920-563-9095 for more information.
6am – 11:30am
Cambridge – Cambridge Area Chamber of Commerce – 271 Main Street
608-423-3780
---
May 31, 2016 – 6th Annual Watertown Art Walk
The Watertown Arts Council and Watertown Unified School District Art Department is teaming up for the 6th Annual Watertown Art Walk.
A raffle and student awards at Partnership Bank begin at 7:15 pm.
Maps featuring local businesses and artists will be available at Partnership Bank and the Watertown Chamber of Commerce
4:00-7:00pm
Watertown
920-262-7500
---
Katie Otto is a freelance writer who provides JCTC with some spectacular content and information. She's previously held the role of Secretary for the Jefferson County Tourism Council, has assembled our Monthly Newsletter and was the Executive Director for the Lake Mills Main Street Program, a non-profit community organization that is dedicated to the preservation, growth and vitality of Lake Mills through public events and active community involvement.