November 5, 2016 – Tyranena Beer Run
Held at Tyranena Brewing Company.  Visit their website for more details.
Lake Mills – Tyranena Brewing Company
http://www.tyranena.com/beerrun/
---
November 5, 2016 – Friends of the Cambridge Community Library Art & Craft Fair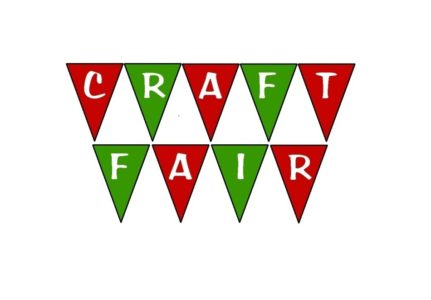 The annual Friends of the Cambridge Library Art & Craft Fair is held from 9am to 3pm at the Cambridge High School.  This event offers over 90 vendors with quality handmade merchandise, a raffle with gifts donated by local and area friends and business owners, a luncheon, a bake sale for those with a sweet tooth, craft demonstrations and live music. For more information about the event or to obtain a vendor application, please call (608) 423-3900.
For more information, visit: http://cambridgelibraryfriends.org/bags.html
9am to 3pm
Cambridge – Cambridge High School – 403 Blue Jay Way
www.cambridgelibraryfriends.org
608-423-3900
---
November 5, 2016 – 13th Annual Maranatha Baptist University Softball Craft Fair
Maranatha Baptist University's 13th Annual Softball Craft Fair will be at the campus gymnasium on Saturday, November 5 from 10am to 4pm. There will be 48 vendors with lots of customer favorites. Proceeds are used for the unbudgeted softball team extras like team back packs, travel suits, hats and other equipment.
Admission is free.
Watertown – Marantha Baptist University
---
November 8-12, 2016 – Twelve Angry Men / Twelve Angry Women
The classic 1957 drama Twelve Angry Men will be brought to life on stage at Maranatha Baptist University in Watertown with a twist – it will be performed by TWO completely different casts!
Like the original, all of the action occurs on one set; all of the actors in each version of the play are on stage at all times. If you come to both plays, they will seem like two completely separate plays, because they are completely different actors and each cast brings a different set of dynamics to their characters.
For more information, visit: www.mbu.edu and click on the "Twelve Angry Men/Twelve Angry Women" headline.
Watertown – Maranatha Baptist University
---
Katie Otto is a freelance writer who provides JCTC with some spectacular content and information. She's previously held the role of Secretary for the Jefferson County Tourism Council, has assembled our Monthly Newsletter and was the Executive Director for the Lake Mills Main Street Program, a non-profit community organization that is dedicated to the preservation, growth and vitality of Lake Mills through public events and active community involvement.