November 8-9, 2013 – Craft Productions Inc. Craft Show
Food available both days.
Jefferson County Fair Grounds, 503 N. Jackson Ave, Jefferson
www.jeffersoncountyfairpark.com  
815-878-2728
---
November 9, 2013 – Holiday Parade
A lighted parade culminating with chili sampling at the Municipal Building and the arrival of Santa and Mrs. Claus.
5:30 pm
Fort Atkinson – 88 South Main Street
(920)563-3210
---
November 9, 2013 – Groove for Thought
Performing classic tunes in a jazz style unlike ANYTHING you have ever heard before! This contemporary A Cappella is sure to delight everyone.
7:00 PM
Jefferson – 700 W. Milwaukee St
www.councilfortheperformingarts.org
920-674-2179
---
November 14, 2013 – Taste of Home Cooking School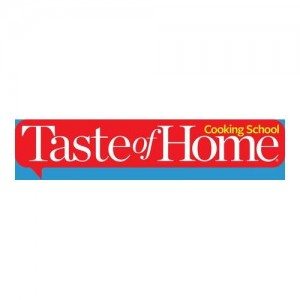 The famed Taste of Home Cooking School, attended by nearly 5 million people over the last 20 years, is coming to Jefferson! So grab your spatula, as well as family, friends, and neighbors, and join us for a fun-filled cooking experience on at the Jefferson County Fair Park Activity Center. The Taste of Home Cooking School is one event you don't want to miss! Doors Open at 3:00pm, show starts at 6:30pm.
Every year, more than 300 Taste of Home Cooking School events attract up to 300,000 people. With cooking demonstrations by the Taste of Home team, led by Karen Davis, attendees will learn seasonal recipes that are perfect for every holiday and occasion, and every skill level. Like all Taste of Home recipes, these recipes were shared by people who cook at home as a way to bring family and friends together, and can be made with readily available ingredients to create memorable meal moments. Plus, learn tips and tricks that will help you save time and make the most of your cooking experience. It's no wonder why 50 percent of Cooking School attendees return annually, and one in ten seek out more than one Cooking School each year.
Come early to the show to visit booths hosted by local vendors. Doors open at 3:00pm. Concessions available. Marketplace includes home based businesses, crafters, home vendors and so much more. Play Word Search, and "What is it Games" for chance to win Taste Of Home Cookbooks. Donate non-perishable food items and receive even more chances to win. You'll receive a gift bag with coupons and samples. Your ticket is entered in drawings to win great prizes, such as the dishes prepared on stage during the show, plus many more fantastic prizes.
Jefferson County Fair Grounds – 503 N. Jackson St., Jefferson
920-674-2679
---
Katie Otto is a freelance writer who provides JCTC with some spectacular content and information. She's previously held the role of Secretary for the Jefferson County Tourism Council, has assembled our Monthly Newsletter and was the Executive Director for the Lake Mills Main Street Program, a non-profit community organization that is dedicated to the preservation, growth and vitality of Lake Mills through public events and active community involvement.