Through October 25, 2015 – West Side Story
One of the most celebrated of all musicals comes to The Fireside stage – Leonard Bernstein's sumptuous, incomparable musical updating of Shakespeare's most romantic play ROMEO AND JULIET – WEST SIDE STORY.  This deeply moving, dramatic, sometimes hilarious, always beautiful musical tale of star-crossed lovers was nominated for six Tony Awards and won a record ten Oscars. It will transport you with its magnificent musical score, its exquisite and exciting dancing, and its heart-warming love story. WEST SIDE STORY is an epic tale of love eternal undiminished by the dangers that surround it. It is a story with a message of hope that rings as clearly today as it ever has.
Fort Atkinson – Fireside Dinner Theatre – 1131 Janesville Ave
800-477-9505
www.firesidetheatre.com 
Seven shows weekly Wednesday through Sunday
---
October 1-31, 2015 – Premium Outlets Pink Event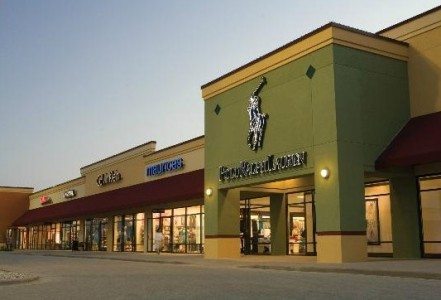 Join us for the Premium Outlets Pink Event during the entire month of October. Those who give a donation to Susan G. Komen of Wisconsin will receive additional savings. Also, sign up for the drawing for a gift basket and find helpful information about fighting the breast cancer cause.
Visit www.premiumoutlets.com/johnsoncreek or call (920) 699-4111 for more details.
Monday-Saturday, 10 a.m.-9 p.m.; Sunday, 10 a.m.-7 p.m.
Johnson Creek – Johnson Creek Premium Outlets
www.premiumoutlets.com/johnsoncreek
(920) 699-4111
---
October 2-4, 2015 – Halloween Weekend at Jellystone Park of Fort Atkinson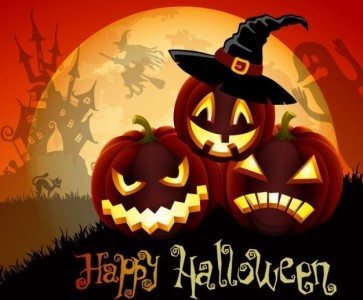 Boo!  Calling all Halloween lovers!  Jellystone Park™ will have all of your fall and Halloween favorites this season.  We will have special fall designs in ceramics, sun-catchers, t-shirts, and crafts!  There will be a pumpkin patch every weekend as well as trick or treating in the campground.  Site decorating is always fun with prizes for all the winners!  The Rec Rangers will have coloring contests, a candy corn guessing contest, and more fun fall activities planned.  These weekends are some that you don't want to miss!
www.jellystonefort.com
1-877-232-7386
---
October 2-3, 2015 – Fall Used Book Sale
Our fall used book sale will feature used books, DVDs and audio books on CD.
Fri. 9am-5:30pm, Sat. 9am-3pm
Jefferson Public Library, 321 South Main Street Jefferson, WI 53549
920-674-7733 ext. 3
---
October 3, 2015 – Vocal Trash
This Texas based group has been engaging audiences with their unique and exciting brand of entertainment for over a decade from New York to Seattle, Las Vegas to Puerto Rico. Vocal Trash continues to energize all ages with their first class singing, industrial style drumming, comedy antics and award winning break-dancing. This is "Glee" with a kick!
7pm
Jefferson – 700 W Milwaukee St.
www.councilfortheperformingarts.org
920-674-2179
---
October 3, 2015 – Autumn Fest & City Wide Rummage Sale
Autumn Fest in Jefferson. Come be Our Guest! Sales, vendors on the street, horse drawn wagon rides.  Fall citywide rummage sale.  Sponsored by the Jefferson Chamber of Commerce.
9am
Jefferson Chamber of Commerce, Jefferson, WI
920-674-4511
---
October 3, 2015 – Tyranena Oktoberfest Bike Ride
This is a fundraiser Bike Ride Event, which takes place at Tyranena Brewing Company. For more information, go to www.oktoberfestbikeride.com.  There is a limit on participatants, and the ride does fill up early.
11am
Lake Mills – Tyranena Brewing Company – 1025 Owen Street
www.oktoberfestbikeride.com
---
October 4, 2015 – Cars & Coffee
Foks, this is the last Cars & Coffee for the 2015 season! You don't want to miss it!
We meet at our Showroom on 119 Church Street, Lake Mills, WI 53551.
Lake Mills is conveniently located right off I-94, just a short 20 minutes East of Madison and about 45 minutes West of Milwaukee.
DIRECTIONS: There is ample parking at and around our showroom. We never know if the weather will co-operate but the meetings take place "rain or shine", so please pay us a visit. If you want to be included on the 2shores Sunday "Cars and coffee" mailers, send us a quick email and we will include you on our list.
8am until 11am
Lake Mills – 119 Church Street
---
October 4, 2015 – Fall Festival of Color
Over 130 vendors will be selling pumpkins, gourds, mums, crafts, artwork, and jewelry.
A large variety of food vendors can also be found in the park, all of which are local nonprofit organizations.
Back by popular demand will be the musical group Borderlands. This is a great community event for all ages!
9am to 3pm
Lake Mills – downtown – Commons Park
920-648-3585
---
Katie Otto is a freelance writer who provides JCTC with some spectacular content and information. She's previously held the role of Secretary for the Jefferson County Tourism Council, has assembled our Monthly Newsletter and was the Executive Director for the Lake Mills Main Street Program, a non-profit community organization that is dedicated to the preservation, growth and vitality of Lake Mills through public events and active community involvement.