October 13, 2015 – FREE EVENT – The Missing Generation (Sean Dorsey Dance)
Sean Dorsey is a San Francisco-based choreographer and dancer, celebrated as the nation's first transgender modern dance choreographer. His new show, The Missing Generation, explores the contemporary impact of the loss of part of an entire generation of gay and transgender people to AIDS in the 1980s and 1990s. Dorsey created the show during a two-year intensive process that brought him to five cities across the U.S. where he conducted community residencies, research and oral history interviews with longtime survivors of the early epidemic. The voices and remarkable real-life stories recorded in these oral histories are featured in the show's powerful multi-layered soundscore.
7:30pm
Whitewater – Young Auditorium – 930 West Main Street
www.uww.edu/youngauditorium/season/sean-dorsey-dance
Box Office: 262-472-2222
---
October 15, 2015 – 2015 Kickstarter Film Festival
For one night only, 32 theaters across the country and Canada – some of them funded with Kickstarter – will be screening and hosting our biggest festival yet. We combed through thousands of the features, documentaries, and shorts funded on Kickstarter to pick out an incredible program for you – including hits from Sundance, groundbreaking animation, and one knockout documentary. Best of all, it's completely free. Just RSVP to the theater closest to you, turn up early, and have a fantastic night!
7pm-11:30pm
Watertown – 308 E Main Street
(920) 390-4500
---
October 17, 2015 – Reptomania! Reptiles & Amphibians on the Road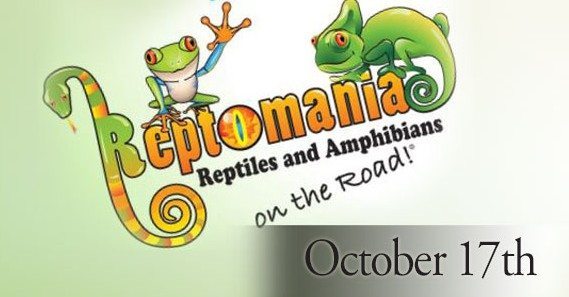 The Science Alliance will dispel common reptilian myths with "Reptomania!" Steve Schindler, the expert on all things reptilian, will introduce huge toads and frogs, colorful snakes and exotic skinks, and a humongous monitor lizard! All ages will learn about how different adaptations allow the animals to live in specific habitats and what interesting physical modifications they are capable of to protect themselves from predators. Participation is a key to learning, and actually being able to see and sometimes touch live animals helps to bring a higher degree of understanding of these incredible creatures.
3:00pm
Whitewater – Young Auditorium – 930 West Main Street – Whitewater
www.uww.edu/youngauditorium/season/reptomania
Box Office: 262-472-2222
---
October 17, 2015 – Calling All Families at Hoard Historical Museum
Calling All Families programs are designed for children of all ages and multi-generational families. Youth in grades four and higher are welcome to attend independently of adults. Parents, grandparents, aunts, and uncles are all welcome.  Programs focus on the museum's various exhibits and local traditions.
9:30am – 4:30pm
(920) 563-7769
---
October 17, 2015 – Zentangle-Doodling With a Purpose!
Learn how to turn your doodling into art. The basics of Zentangle will be taught. Create your own designs. A multi-generational program free and open to the public.
11:00am to Noon
Jefferson – Jefferson Public Library, 321 South Main Street
920-674-7733 ext. 3
---
Katie Otto is a freelance writer who provides JCTC with some spectacular content and information. She's previously held the role of Secretary for the Jefferson County Tourism Council, has assembled our Monthly Newsletter and was the Executive Director for the Lake Mills Main Street Program, a non-profit community organization that is dedicated to the preservation, growth and vitality of Lake Mills through public events and active community involvement.