September 1, 2014 – Labor Day Sidewalk Sale
Johnson Creek Premium Outlets invites you to enjoy the last sidewalk sale of the season where you will find extraordinary savings of 25% to 65% on your favorite brands like Banana Republic Factory Store, Calvin Klein, Coach, Direct Tools Factory Outlets, Eddie Bauer, Gap Outlet, and more!
Monday 10am-9pm
Johnson Creek – Johnson Creek Premium Outlets, 575 W. Linmar Lane
www.premiumoutlets.com/johnsoncreek
(920) 699-4112
---
September 5-7, 2014 – Wisconsin Sheep & Wool Festival
Wisconsin Sheep & Wool Festival.  Jefferson County Fair Park: Plus, stock dog shows, shearing demos, sheep shows.  The Country Store, quilt show, educational sessions for producers and more, something for the entire family.
Jefferson – Jefferson County Fair Grounds – 503 North Jackson Avenue
http://www.wisconsinsheepandwoolfestival.com/
---
September 5-7, 2014 -David
The musical story of the Shepherd who became King, DAVID is a mix of mesmerizing storytelling and incredible original music. A heroic tale of good versus evil and the amazing things that can be accomplished when one's life is completely devoted to God.
From Danny Hamilton and Gary Richardson, creators of THE ROCK & THE RABBI and THE WITNESSES, the new Musical DAVID has something for everyone.
This is a show-only event priced at $29.95 per person plus tax. Our kitchen will be undergoing renovation at that time so no meals will be served. The Bar and Gift Shops will be open.
Friday and Saturday at 1:30pm and 7:00pm, Sunday at 1:15pm and 5:00pm.
Fort Atkinson – The Fireside Dinner Theatre, 1131 Janesville Avenue
800-477-9505
---
September 6, 2014 – Rock River Winery Wine Fest
This wine festival features an extensive selection from Wisconsin wineries for tasting, over 100 crafters and artists, great food and entertainment, contests and prizes located in Riverside Park. Contact Edna at Calico Cottage or visit the website for more information.
9am-5pm
Watertown – 850 Labaree Street
920-261-9460
---
September 6, 2014 – Blackbeard the Pirate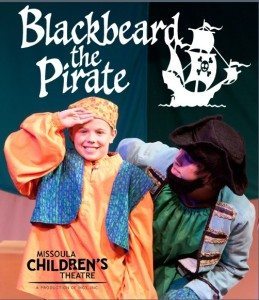 The Jefferson County Council for the Performing Arts presents Blackbeard the Pirate by the Missoula Children's Theatre. The CPA is pleased to announce the return of the ever popular Missoula Children's Theatre. The MCT stresses the development of life skills in children through their participation in the performing arts. In the past this event was held in conjunction with the annual Gemuetlichkeit Days festivities and with the help of the Gemuetlichkeit Committee this tradition is back!!! Live theatre for your community by the youth in your community.
Performances will be Saturday September 6, 2014 at 3:00pm and 6:00pm at the Performing Arts Center in the Jefferson H.S.
Tickets: Adult $9; Seniors $7; Kids $5
For more information please visit our website at www.councilfortheperformingarts.org or call 920-674-2179.
Jefferson – 700 W Milwakee Street
councilfortheperformingarts.org
920-674-2179
---
September 6, 2014 – Mason Jar Jamboree   
Join us at Dorothy Carnes Park east entrance to celebrate our local history and enjoy some great local tunes!
Schedule:
10:00 – 11:00      Prairie Walk with Tom Belzer and Tony Peyer complete with EZ-Go golf carts and Polaris Ranger for mobility limited park users.
11:00 – 2:00      Kids and Family activities begin (Stew Helwig – "Kids Log Home"; Dick Wanie – Birds of Rose Lake; Jim Lemke, Black Smith and Forge; Craig Roost, Timber Hewing; Terri Vitrano demonstrating a Wood Lathe)
11:00 – 4:00       Food, snacks, and NA drinks.
11:30 – 12:15  Mason Log Home Presentation by UW-Whitewater Art History Professor – Julia Ince
12:30 – 2:00      Pie and Log Home Memorabilia sale
12:30 – 4:00      Music on the Farm:
Tricia Alexander
Tom Belzer
Perry Baird
Bill Camplin
Jeff Mason
Peter Mulvey
Children can enjoy constructing and deconstructing a log cabin throughout the event.
Hotdogs, chips, beverages and pie will be available for purchase! All visitors are welcome to bring their own picnic items and enjoy a picnic in the park. All proceeds from this fundraising event will be used to restore the Mason Log Home!
Don't miss this opportunity! Come on out to enjoy the day at Dorothy Carnes Park!
Fort Atkinson – Dorothy Carnes Park EAST entrance – W6509 Jones Lane
---
September 7, 2014 – Wellness Fun Fest  
Join the Lake Mills Wellness Coalition (LMWC) in a community-wide Wellness Fun Fest, in an effort to fight obesity and to improve the health of our citizens. Obesity is the root cause of many chronic diseases and poor heath in America. The LMWC was formed to combine the efforts of many concerned citizens and organizations that support the health of our community to fight against this growing epidemic.
From 11am-2pm in Commons Park you will find booths with information, healthy food selections, cooking demonstrations, nutrition information, fitness classes and much more.
Lake Mills, downtown – Commons Park
---
Katie Otto is a freelance writer who provides JCTC with some spectacular content and information. She's previously held the role of Secretary for the Jefferson County Tourism Council, has assembled our Monthly Newsletter and was the Executive Director for the Lake Mills Main Street Program, a non-profit community organization that is dedicated to the preservation, growth and vitality of Lake Mills through public events and active community involvement.