September 13, 2018 – Downtown Watertown Wine Walk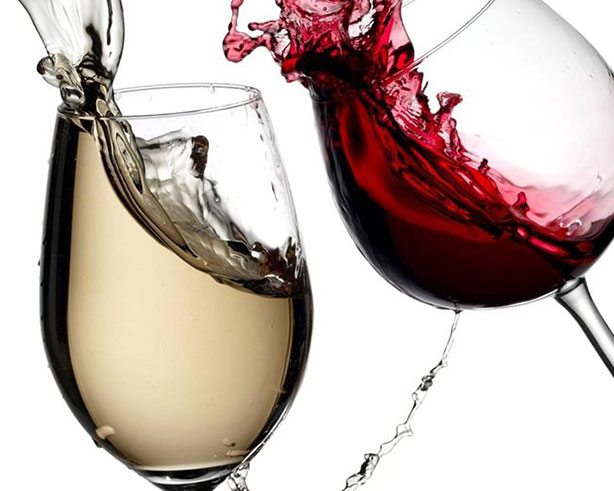 On September 13th enjoy wine, food pairings, and beautiful displays of art by local artists at each of the 12 participating locations. Only $25 per person, limited to the first 250! Price includes a wristband for one ounce of a red wine and one ounce of a white wine at each location. You also receive a map of the event with participating businesses and artist information, and raffle tickets for your chance to win a bottle of wine or restaurant gift certificates. Gather your group for a very memorable evening in historic downtown Watertown!
Register at www.watertownchamber.com.
5:30pm-8:30pm
Watertown – Watertown Area Chamber of Commerce – E Main Street
920-261-6320
---
September 14-16, 2018 – Gemuetlichkeit Days
Gemuetlichkeit means good times, good fun, good fellowship.  Celebrating 48 years, the theme for 2018 is Jeder Liebt Eine Parade or "Everyone Loves a Parade".  Gemuetlichkeit Days is a community festival to build spirit and unity by celebrating our community's German heritage in a family friendly atmosphere. Throughout the weekend community members will don their dirndls and lederhosen to celebrate with German food, contests and a huge parade on Sunday at noon.
The celebration kicks off at the May Ball when the 2018 Gemeutlichkeit King and Queen are crowned.  The royal couple appear at many summertime picnics and festivals leading up to the September celebration.
Live music Friday, Saturday and Sunday, a Giant Gemütlichkeit Parade in Downtown Jefferson on Sunday, plus fun activities:
Find The Mecki Contest Schafskopf Card Tournament
Euchre Tournament Little Tykes Big Wheel Race
Ethnic Costume Contest Big Wheel Race
Vintage Car Show Best Facial Hair Contest
German Food Contest Schopen Foundation
Polka Hop Lessons 2018 Pretzel Polka Run/Walk
Visit our website for complete schedule of events.
Jefferson – Jefferson County Fair Park – Jefferson County Fair Park – 503 N. Jackson Avenue
---
September 15, 2018 – Vintage Market on the Square
Hosted by Francie's Frivolous Frippery of Lake Mills
Vintage Market on the Square is an upscale, vintage-inspired flea market with the most creative, inspired, and talented artisans, shopkeepers, and small businesses in Southern Wisconsin all in one place.
Antiques, Vintage, Shabby Chic, Farmhouse, Retro, Upcycled, Architectural Salvage, Lake Life, Garden Bohemian & Gypsy Treasures, Home Decor, Furniture, Clothing, Jewelry
Located in Commons park in beautiful Legendary Lake Mills! Lake Mills has become THE destination location for vintage lovers. Take a step back in time to a slower pace for a day, with the quaint charm of small-town life. Stroll the beautiful downtown square for the Vintage Market, enjoy fabulous food and drink at any number of lovely establishments, and don't forget to check out our shop while you are in town!
Lake Mills – Commons Park
https://www.franciesfrippery.com/
920-728-7112
---
September 15, 2018 – Tyranena Oktoberfest Bike Ride 
Hosted by the Tyranena Brewing Company.
Ride your bike. Then drink beer. A bicycle benefit for Tomorrow's Hope.
See more details at www.OktoberfestBikeRide.com
Lake Mills
---
September 15, 2018 – Watertown City Wide Rummage Sale
Hosted by the Watertown Daily Times.
Individual rummage sales throughout the city of Watertown.
Watertown
920-261-4949
---
September 15, 2018 – Main Street Festival
The Whitewater Main Street Festival is an annual event celebrating the Arts. Created through a partnership between multiple organizations and businesses the event is held throughout the city of Whitewater. The historic architecture and natural beauty serves as the perfect backdrop for exploring galleries, local shops and restaurants and to experience the many diverse forms of the arts we support in our city.
2018 will bring sidewalk sales, art exhibits and art activities for all to enjoy with art and craft booths, hands on activities for the family, music, food and so much more.
11am-3pm
Whitewater – Whitewater Tourism Council – Main Street
262-473-2200
---
October 6, 2018 – 2nd Annual Timothy Johnson's Founders Float for Johnson Creek Historical Society
Timothy Johnson's Founder's Float benefiting Johnson Creek Historical Society along the Rock River
9:30am Start Time
A canoe and kayak event on the beautiful Rock River in Jefferson County. A 10-mile event will be held for experienced paddlers starting at 9:30 a.m. and a 2-mile event for beginners and families starts at 11 a.m. All proceeds benefit the Johnson Creek Historical Society. See event website for more information.
FYI: This event was originally scheduled for September 15th but because of poor river conditions and close parks throughout Jefferson county, it's been rescheduled to October 6th. We hope to see you there!
9:30am
Johnson Creek
262-441-9653
---
Katie Otto is a freelance writer who provides JCTC with some spectacular content and information. She's previously held the role of Secretary for the Jefferson County Tourism Council, has assembled our Monthly Newsletter and was the Executive Director for the Lake Mills Main Street Program, a non-profit community organization that is dedicated to the preservation, growth and vitality of Lake Mills through public events and active community involvement.