202 Air Park Drive, Watertown, WI 53094
Astonishingly smooth flavored coffee, coffee drinks and the most yummy sandwiches!
Please follow and like us:
207 W. Main St, Whitewater, WI 53190
First Citizens State Bank is Walworth County's only locally owned community bank.  The bank offers high quality professional services to meet the needs of the local communities it serves.  The bank specializes in home, business, construction and agricultural loans.  Rated Read More
503 N. Jackson Street, Jefferson, WI 53549
From the annual Jefferson County Fair to the various events and activities that take place at our grounds throughout the year, the Jefferson County Fair Park in Jefferson, Wisconsin has more to offer than you can imagine!
Add to Favorites
132 S. Main St., Jefferson, WI 53549
As Jefferson's only locally owned, independent pharmacy, we offer reliable and fast service while getting to know our customers on a first-name basis. Some of the services we offer include delivery, medication packaging, vaccines, plug and play photo printing from Read More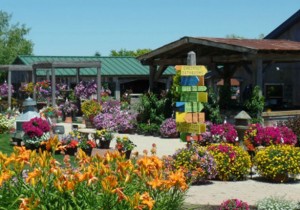 W1795 Fox Rd., Ixonia, WI 53036
Fun People – Fantastic Plants! Beautiful annuals, hanging baskets and much, much more!
Please follow and like us:
217 N. Main St., Lake Mills, WI 53551
We are one of Wisconsin's most unique premium urban wineries in a re-purposed gas station. We specialize in small-batch, hand crafted premium award-winning wines. We have a large variety of Wisconsin craft beers and an incredible bistro style Read More
102 S. Main St., Fort Atkinson, WI 53538
Come visit our helpful and friendly staff when filling your prescriptions and finding medical needs for you and your family.
Free Prescription Delivery
Vitamins
Cosmetics
Baby Needs
Add to Favorites
216 Mary Street, Johnson Creek, WI 53038
If you are looking to purchase a home, rent a home, or rent to own we may have an opportunity for you. Please give us a call today!
Add to Favorites
907 W. Racine St., Jefferson WI 53549
Twice Is Nice is a resale shop located in Jefferson, WI, providing recycled clothing, furniture and household supplies at very low prices! We sell all sizes of clothing for all ages. Each article is carefully examined before being set out Read More
1149 C Boughton Street, Watertown, WI 53094
your world captivated, your life changed, your beauty is our success…
-the domani experience
Please follow and like us:
W2755 East Gate Dr.. Watertown,WI 53094
We are a family owned lawn and garden and marine dealer. We offer excellent service along with the sale.
Please follow and like us:
201 S. Main St., Fort Atkinson, WI 53538
Mr Brews TapHouse is committed to excellence in craft and domestic beers, great hot food and friendly atmosphere.
Please follow and like us: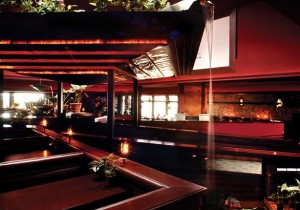 710 Glover Ln., Watertown, WI 53094
Whatever the event: birthdays, graduations, anniversaries, wedding parties, or business get-togethers, Harry's has exceptional food and beverage services to make your occasion the most memorable it can be!
Add to Favorites
413 E. Main St. Watertown, WI 53094
Great cards and gifts! Come explore our store!
Please follow and like us:
102 W. Main St., Cambridge, WI 53523
Nestled among farm fields in beautiful south central Wisconsin lies Cambridge – the lakeside village where the arts thrive
Full of charm and natural beauty with wonderful outdoor adventures, annual family fun events, quaint specialty shops, cozy and comfortable bed & Read More
LATEST PLACES ADDED
WHO WE ARE:
The Jefferson County Tourism Council (JCTC) is a grass roots organization made up of area Chambers of Commerce and Businesses all interested in promoting tourism throughout the County.