Through April 7, 2019 – My Fair Lady
Often called the World's Greatest Musical, Lerner & Loewe's MY FAIR LADY is Broadway classic which won six Tony Awards including Best Musical. Its popular film adaptation took home eight Oscars including Best Picture. MY FAIR LADY has entertained over a billion people worldwide with its enchanting Cinderella story about Eliza Doolittle, a bedraggled, cockney flower girl who is transformed into an elegant lady by the brilliant and irascible Professor Higgins by teaching her the proper way to speak. It is a beautiful show filled with gorgeous costumes, breath-taking dancing, rib-tickling comedy, and an unforgettable score featuring such hits as "Wouldn't It Be Loverly," "I'm Getting Married in the Morning," and "I Could Have Danced All Night."
Seven shows weekly Wednesday through Sunday.
Fort Atkinson – The Fireside Dinner Theatre – 1131 Janesville Avenue
800-477-9505
---
April 4, 2019 – WSJY Voice – Singing Competition
IT'S TIME! 107.3 WSJY brings you the WSJY Voice again in 2019! This year we have a great line-up of 6 locations!
It's a fun Karaoke competition, singers go head to head, and patrons help pick a qualifier during each round. There will be nine total rounds for each evening, so only 18 slots to sing are available. Pre-registration is available from 8am until 5pm on Mondays before the next competition. Six (6) random listeners get one of the 18 slots available for the next event.
On-site registration begins at 6:00pm at each venue. The remaining contestants are picked randomly from all who register. The singing starts at 7:00!
2019 WSJY Voice – Dates and Locations
March 7 –  Bazinga Classic Pub & Grille (Janesville)
Finalists include T.J. Farley, Samantha Larson and April Wendt
March 14 –  Yahara Bay Distillers (Fitchburg)
Finalists include Megan Buss, John Fahey and Kealey Iverson
March 28 –  Creekview Par Three (Edgerton)
April 4 –  Riverstone Premier Event Center (Fort Atkinson)
April 11 –  Pettit's Countryview (Milton)
April 25 – [FINALE]  841 Brew House (Whitewater)
Hosted by WSJY
6:00pm – 11:00pm
Riverstone Event Center, 1905 Central Coast Ln, Fort Atkinson, WI 53538, USA
1073wsjy.com/2019-wsjy-voice/
---
April 4, 2019 – How to be an Indian in the 21st Century: Meet author Louis V Clark III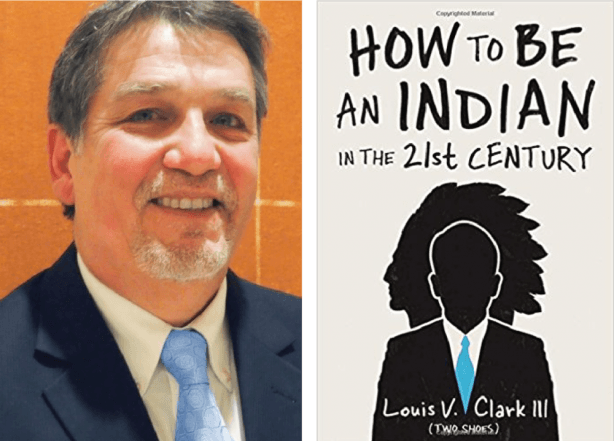 Oneida Indian author and poet Louis V. Clark III will read from his acclaimed book "How to Be an Indian in the 21st Century."
Hosted by Dwight Foster Public Library
6:30-7:30pm
Fort Atkinson – Cafe Carpe – 18 S. Water Street
920-563-7790
---
April 6 – Indoor Winter Farmers' Market Fort Atkinson
This is the final month for the 4th Annual Mini Winter Farmers Market in Fort Atkinson. This winter market features 16 local food vendors from 9am-12pm at the Fort Atkinson Club. Stock up on fresh produce, cheese, honey, maple syrup, baked goods, scones, butter, eggs, chicken, beef, potatoes, winter squash, honey body products and more!
Hosted by Fort Atkinson Area Chamber of Commerce: Farmers Market
9am – 12pm
First Saturdays through April 6, 2019
Fort Atkinson – The Fort Atkinson Club – 211 S. Water St. East
fortchamber.com/list/category/farm-markets-154
920-563-3210
---