October 19, 2013 – Jefferson County Snowmobile Alliance
Snowmobile swap, sale, and grass drags.
Jefferson County Fair Park – 503 N. Jackson Ave.
920-648-4080
---
October 19-20, 2013 – WIHA State Horse Show
Two-day Wisconsin Interscholastic High School Association Horse Show Competition.
Jefferson County Fair Park – 503 N. Jackson Ave.
---
October 19, 2013 – Run for Your Life
Like to be scared?  Join the Rock Lake Activity Center for its annual run down the Glacial Drumlin Trail if you dare!
Lake Mills
920-945-0156
---
October 19, 2013 – Spin to Win – Poker Pedal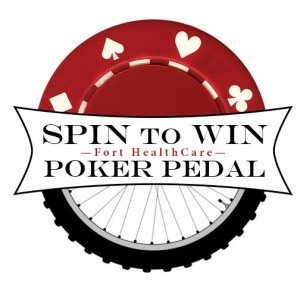 You choose the distance of your bike race/ride. 15 miles? 40 miles? This is not a timed race!
$30 to register – visit checkpoints throughout the ride to draw your poker hand for a chance to win prizes.
Proceeds benefit the Rock River Free Clinic in Jefferson, WI.
www.FortHealthCare.com/bike
920-568-5244
---
October 20, 2013 – Toothless the Great White Shark
Toothless the Great White Shark, a part of the Never Too Young Series, will be presented at the Young Auditorium on October 20. Families and children of all ages are encouraged to come see Deanna LaSusa-Hotchner bring the wonder of the great white shark to life. The show begins at 3pm and will be held in the Kachel Center, adjacent to the Young Auditorium.
The Never Too Young series is dedicated to providing families and young children educational and entertaining performances that are engaging for all. Prices are family-friendly, seating is informal, and concessions will be open.
Whitewater – Young Audorium
262-472-2222
---
October 22-23, 2013 – The Browns in Christian Concert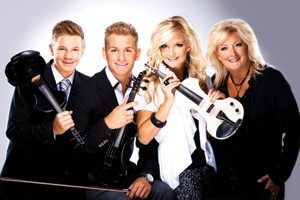 It's truly a family affair when The Browns hit the stage.  The musical stylings of Shelly, Michaela, Adam, and Andrew exude excitement and offer a life-changing experience to all who hear them.  They deliver the powerful message of the gospel through word and song that engages audiences of all ages.
Touring the United States for the past ten years, The Browns have received the prestigious honors of Top 10 Mixed Group of the Year twice and Top Horizon Group of the Year three times.  From singing over 30 shows at the Americana Theatre in Branson to Dollywood stages and on board Royal Caribbean and Carnival cruise ships this award winning family will inspire you with their close-knit family harmony and talent.  The Browns love what they do, love each other, and the audiences to whom they sing.  While the traveling can be hard Shelly said, "Because we know we're called, it's been worth it all.  God has opened the doors and there are adventures and blessings behind each one."
Tuesday & Wednesday matinees, Tuesday evening
The Fireside Dinner Theatre, 1131 Janesville Avenue, Fort Atkinson
www.firesidetheatre.com/Christian_Concerts.aspx
800-477-9505
---