Home for the Holidays!
Published On: Monday, November 16, 2020
–
By Carol Sapienza
–
Categories: Blog, General News
–
Tags: Cambridge Classic Christmas, Christmas, Christmas shopping, fun shopping, holiday lights, holidays, Lake Ripley, Main Street, passport shopping, Savor the Season, Small Business Saturday
–
Local shopping is the best way to stay safe and support your community.  Here are some sweet shopping events and holiday lights displays in Cambridge in time for the holiday season!
Fun workshop at Avid Gardener
Current and Upcoming Events:
SHOP SMALL-WIN BIG-IN CAMBRIDGE
Date: November 6, 2020 to November 28, 2020
Location: Downtown Cambridge, Cambridge, WI 53523
'tis the season to shop small!  The Cambridge community is super excited for the holiday season to begin and the businesses are celebrating with their Passport Promotion sponsored by the Cambridge Area Chamber of Commerce.
It's Easy!
SMALL BUSINESS SATURDAY IN CAMBRIDGE
Date: November 28, 2020
Time: 10am – 5pm
#ShopSmall and join us for Small Business Saturday in Cambridge, Wisconsin! Our Cambridge small businesses are not only a great place to find the perfect gifts and treasures, trusted services, and great food – supporting local businesses also creates jobs Read More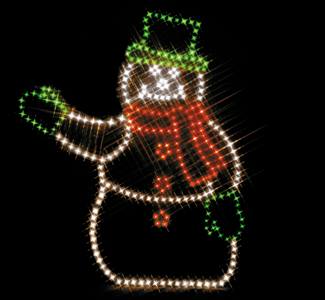 LAKE RIPLEY PARK HOLIDAY LIGHTS DISPLAY
Date: December 1, 2020 to January 3, 2021
Location: N4310 Park Rd. Cambridge, WI
Amaze the kids (young and old) with a ride through Lake Ripley Park with majestic holiday light displays!  It gets bigger and brighter every year!
CAMBRIDGE CLASSIC CHRISTMAS
Date: December 4, 2020 to December 6, 2020
Time: All day
Experience Cambridge Classic Christmas in the Victorian village of Cambridge.  Although events will be scaled down this year, you can immerse yourself in the sights and sounds of Cambridge Classic Christmas during a weekend of homespun fun. Enjoy fabulous shopping, a fireside coffee, a walk on the CamRock trail and a drive through the holiday lights display at Lake Ripley Park and downtown Veteran's Park.  Kick off your holiday season in our quaint and welcoming village.
SAVOR THE SEASON-DECEMBER
Date: December 10, 2020
Time: 3pm to 7pm
Location: Cambridge, WI
Main Street's Savor the Season event was such a great success, we've decided to host two more leading up to the holiday season!  Join Cambridge's Main Street on December 10 for another wonderful evening full of shopping and special promotions.
Grab your girlfriends and stop by Cambridge's Main Street to explore all the amazing goodies our shops have to offer just in time for the Holidays. There will be extended store hours for all Cambridge Businesses involved. More details to come!
Every business will be following the Dane County Health Orders to ensure the safety of our community.
Carol Sapienza is the board Secretary of the Jefferson County Tourism Council representing Cambridge & Oakland.
Carol Sapienza

https://enjoyjeffersoncounty.com/author/carol-sapienza/
PLEASE FOLLOW & LIKE US! :)