A Strong Agricultural Manufacturing Legacy
Jefferson County has a rich history of farming and agricultural manufacturing. In the 1830s, settlers first came to the area for the abundant land and waterways that were ideal for farming and distribution.
Because of Jefferson County's rich farming communities, it's no wonder the county's the first manufacturing efforts involved agricultural products such as cheese, butter, and eggs. When organizing the Wisconsin Dairymen's Association in 1872, in Watertown, Jefferson County was promoted as a state leader in the dairy industry. This was followed in 1885, by the establishment of Hoard's Dairyman magazine in Fort Atkinson. Its goal was, and remains, to provide "practical, factual information on all facets of the dairy business." They are the only U.S. Agricultural publisher with its own operating dairy farm, marketed as: Hoard's Dairyman Farm Creamery.
As time passed, the county saw more companies which manufactured farming equipment and food processing equipment. Many of the early agricultural production companies have slowly faded away, but a few are continuing to thrive. In 1881, Jones Dairy Farm was founded in Fort Atkinson by Milo Jones when using his mother's breakfast sausage recipe. One hundred and 31 years later, Jones is still a powerhouse of sausage production with continued development of new products. Located on Janesville Avenue in Fort Atkinson, the plant includes a retail store and café which hosts visitors from far and wide.
In 1899, Jerry Van Holten began his vinegar production company in Milwaukee, Wisconsin. In 1956, due to demand for product and the need to expand, Jerry moved his production facility to Waterloo, Wisconsin. Today the facility produces Pickle-in-a-Pouch and sauerkraut which may be purchased online or at your favorite supermarket.
In the 1920's Tony Kraemer built a small dairy on his farm on the northside of Watertown. His son, Jim, came to work with him in 1949. In the early 1970's Jim realized his dream by creating Kraemer Cheese on the farm at its currently location on N. 4th Street in Watertown where their retail store sells cheese, sausage, and fudge.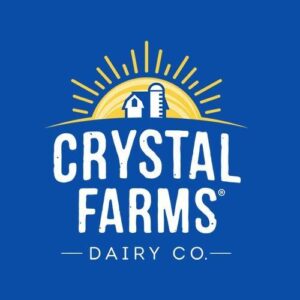 In the 1920s, Nathan Friedell migrated from Russia and started Nathan's Produce Company. In the 1930s, Julius Rosenberg also came to America from Russia and started his own egg business. Through dedication, hard work and quality, both companies thrived and eventually merged in the 1970s – selling eggs, cheese, and other dairy products under the Crystal Farms brand. Crystal Farms, located in Lake Mills, currently processes, and packages cheese made by a variety of cheese makers. Involved in giving back, they donate about 30,000 cases of cheese to a variety of organizations each year. Chesses may be purchased online or at supermarkets.
Daybreak Foods, Inc. is a family owned, family operated egg production and processing company headquartered in Lake Mills. As a top-5 domestic egg producer with facilities located in four states across the Midwest, Daybreak is a major supplier of liquid and shell egg to the food processing and restaurant industries.
In 1978, Charles and George began farming together in Mount Horeb, milking 57 cows on a rented farm. In 1980, they purchased and created Carve Brothers Farmstead Cheese, LLC in Waterloo with the goal of building a successful agribusiness. A true family business, two more brothers joined and in 2015, their sons also entered the business.  Along with patriarch Bob, they run a farm, cheese making operation, and power plant that produces energy to run the farm and 300 area homes. Cheeses are available in their online store and in supermarkets.
Additional agricultural-related business in Jefferson County include: Didion Milling (Johnson Creek), Nestle Purina Pet Care (Jefferson), OnCor Foods (Fort Atkinson), and Avon Hi-Life, Inc. (Johnson Creek).
View the Businesses Mentioned on This Page