Restaurant Review Crew – Black Sheep, Whitewater, WI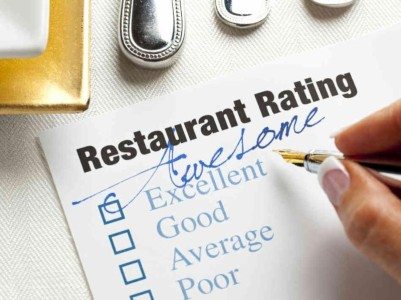 Black Sheep
210 W. Whitewater Street
Whitewater, WI
262-458-4751
www.eatatblacksheep.com
On May 30th your Dinner Review Crew met at The Black Sheep Restaurant in downtown Whitewater.  There were nine in our group this time.  We were seated as soon as everyone arrived in a back room area of the restaurant where we had more privacy, but were not the sole diners there.  The Black Sheep entrance takes you past an inviting long bar area with a few tables on one wall.  The dining room is long and narrow with tables set up along both walls.  One side uses a cozy looking bench against the wall for seating with colorful pillows to make it very inviting.  The restaurant décor, we all agreed, was urban in style with a touch of industrial and very comfortable feeling.
Our waiter, Luke, explained that the usual French Baguettes were not available tonight because of technical problems.  Our drinks and cocktails were ordered and the three specials were explained as well as the soup of the day, spicy vegetable. Two bowls of the mushroom bisque came which were proclaimed to be quite good.  Salads, soups, appetizers, and flatbreads were all available ala carte.
We made our entrée selections from the dozen listed besides the specials.  We selected five different dinners including the Shepherd's Pie with lamb, chuck, pork and loaded with vegetables covered with potatoes and herbed gravy; the Spinach and Cheese Ravioli with a tomato vodka sauce which was very light and tasty; one of the special – which was a tender Pork Loin on top of mashed potatoes covered with a tasty mustard mushroom gravy; the Bleu Cheese, Herb Roasted ¼ Chicken with vegetables on top and potatoes underneath; and one order of the Chef's Favorite–Lamb Orzo Pasta with feta and basil.  All the entrees were declared to be very flavorful with no complaints from this crew.
We topped off our meal with some shared desserts such as Chocolate Mousse, Raisin Apple Rum Bread Pudding with ice cream, and Coffee Cake with Caramel and Nuts topping and a side of ice cream, plus one Cappuccino.
The menu prices were in the medium range, well worth the money. Luke's service was excellent, the timing of the orders being delivered to our table was good, and we all enjoyed this dining experience at The Black Sheep in downtown Whitewater.  We'll be back, and we hope you will check it out too!
Your Jefferson County Tourism Council's Supper Club Review Crew – eating and reviewing our way through Jefferson County – one restaurant at a time…
Katie was the Executive Director of the Lake Mills Main Street Program from 2011 to 2019 and was the Secretary for the Jefferson County Tourism Council. In 2019, she retired to explore a new fashion degree and travel throughout the world. Katie was also a writer and contributed a great deal of copy for our website and printed guide. She was a great asset to our organization and we'll miss her!