Restaurant Review Crew – Stagecoach Inn – Fort Atkinson
Hello Jefferson County diners! If you have been reading your Fish Dish Review Crew of Jefferson County, Wisconsin reviews of area Fish Fries over the past few years, then you will be happy to know that the same trusty, hungry diners have decided to set aside the iconic Wisconsin fascination with fish and broaden our horizons. Yep, that other venerable institution – The Supper Club – receives our full attention. Look forward to our monthly reviews of area dining, exclusively on your JCTC website (www.enjoyjeffersoncounty.com) and in JCTC's monthly newsletter.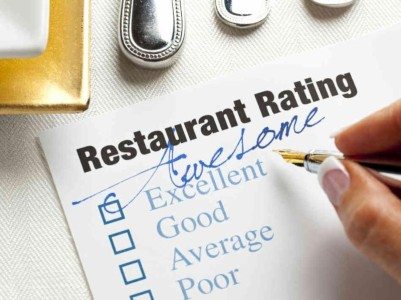 Stagecoach Inn
11946 N. State Road 26
Fort Atkinson, WI 53538
608-868-3850
Let's get this whole thing started with an honest-to-goodness winner: The Stagecoach Inn in Fort Atkinson, Wisconsin.
It was a cold January Saturday. I was worried when we entered the jammed parking area at The Stagecoach. I knew we had 7:00PM reservations, and was dreading the wait. Wait a minute…we checked in with the hostess and do my eyes deceive me? There, just beyond the absolutely jammed bar is a corner table set for six. "Right this way, sir." In olden days the Stagecoaches ran on time, and it is heartening to know that the Stagecoach Inn carries on the tradition! I'm impressed. Southern Comfort Old Fashioned in one hand and menu in the other, it becomes quickly apparent that we have found Supper Club heaven, as the Lazy Susan appears with creamed pickled beets, sweet pea salad, 3 bean salad and corn relish. Refills were provided promptly. Have I mentioned the fantastic service? Our waitress casually mentioned she has been with the Stagecoach for over 25 years, and her experience showed. This pro anticipated every need.
The bread and cracker basket just begun, our soups arrived: French Onion and Vegetable Beef, both top notch. Salads were fresh and accompanied by delicious dressing choices. The entrees arrived piping hot. Two of us ordered the Saturday Night special: Prime Rib, both 16 ounce King Cuts. Two Filets, a Ribeye and 8 large Scallops rounded out the choices. Each dish was pronounced as perfectly done, moist and flavorful. Baked and Au Gratin potatoes were splendid.
The Stagecoach Inn has been in continuous operation for over 50 years. The decor can best be described as "Wisconsin Rustic:" big bar scattered dining tables, with efficient, friendly service and just great food.
No website, no Facebook, just word of mouth keeps the Stagecoach an institution that will hopefully go on for at least another 50 years.
Katie was the Executive Director of the Lake Mills Main Street Program from 2011 to 2019 and was the Secretary for the Jefferson County Tourism Council. In 2019, she retired to explore a new fashion degree and travel throughout the world. Katie was also a writer and contributed a great deal of copy for our website and printed guide. She was a great asset to our organization and we'll miss her!