Take a Jefferson County Road Trip – 1950's Style
Take a step back in time on this Jefferson County Road Trip! We're sharing all the best diners, old-fashioned ice cream shops, and more!
Cambridge
Established in 1952, the track is still being enjoyed today. Every Saturday night, from April through September, the serene Southern Wisconsin countryside thunders with the racing action at Jefferson Speedway. Nestled in the rolling farmland of Jefferson County, Wisconsin's Action Track boasts a long history of close, fast paced racing action.
Fort Atkinson
This soft serve ice cream parlor also offers shakes, malts, sundaes, candy freezes, old fashioned ice cream sodas, and so much more.
Jefferson
Wedl's Hamburger Stand & Ice Cream Parlor is one of the oldest and smallest burger joints in the area. Their burgers are known throughout the Midwest. But don't just have a burger. Their ice cream treats are sure to please! Wedl's is opened seasonally through late fall.
You are sure to take a step back in time at one of the few remaining outdoor theaters! Catch a double-feature  from late April/early May through September.  In early Spring, open on weekends only. From Memorial Day until mid-August,  open 7 nights a week.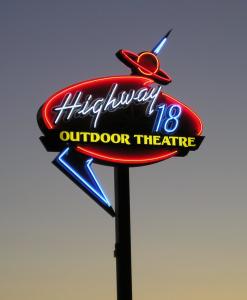 Johnson Creek
They make food the old-fashioned way – from scratch! They are open 24 hours, 7 days a week – breakfast, lunch and dinner served anytime! Don't miss out on their daily selection of pies, tasty eclairs and gigantic cream puffs, along with our famous cinnamon and caramel rolls. The size of their bakery items will impress!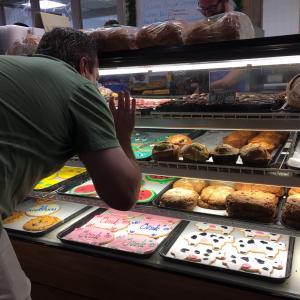 Lake Mills
Doyle's Dogs is an old fashion hot-dog stand with novelty ice cream treats, delicious hot-dogs, and soda in glass bottles!
Legion Sliders are a Lake Mills staple! Generations of families have enjoyed a tasty Legion hamburger since 1925, when two WWI veterans began selling them. Patrons can pick up one, two or 100 to store in the freezer from the Legion stand nestled next to Café on the Park on Main Street.
Waterloo
There's a fun surprise inside this Waterloo floral shop,,.Sassy Cow ice cream and vintage penny candy!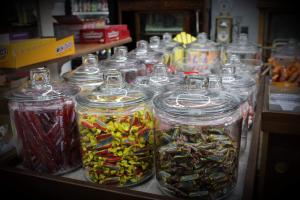 This gem is taking us back before the 1950's, but it felt right for a nostalgic road trip. This 2-row carousel is owned by the City of Waterloo. It was purchased in 1925, and placed in Fireman's Park. The carousel is registered by the National Parks System and Wisconsin State Historical Society as a Historical Structure. A recent generous donation from Ronald "Emil" Schultz Trust Fund and his family will keep the carousel operating for many years to come.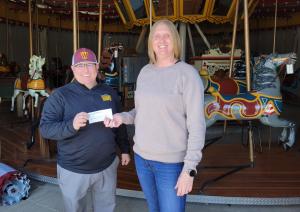 Watertown
Mullen's Dairy Bar has been making some of the Midwest's best ice cream since 1932! Once a local secret, Mullen's Dairy Bar ice cream can now be found in retail locations across Wisconsin. But don't let that stop you from making a visit to the shop.  This is where family memories are made. Save your appetite, they make delicious food from scratch as well!
Enjoy breakfast, lunch, and dinner in 50's diner atmosphere. Zwieg's has been featured on Discover Wisconsin. The atmosphere is not the only event, they serve award-winning food! Their double cheeseburger is regularly named as one of the 101 Best Burgers in America.
The Towne Cinema has been entertaining families since 1913. Enjoy blockbusters and classics at affordable family pricing. As of this publication, movie tickets are only $3 each! Don't miss out on a full menu of concession items.
Whitewater
This 50's style diner is known for their burgers and shakes. They serve Mullen's ice cream and offer a wide variety of nostalgic ice cream treats. During the summer they host vintage car shows and cruise nights.
Robin Kaufmann is the Tourism Manager for the city of Watertown. She eats, sleeps, and breathes travel in her personal and professional life. She is the voice of Watertown Tourism, and the Facebook specialist for Enjoy Jefferson County Tourism.