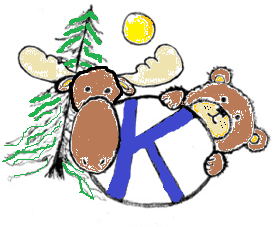 Circle K Campground is a family campground. You can stay for a weekend, month, or the season depending on your schedules. We have overnight tenting available for large groups, such as Boy's Scouts, Girl Scouts, or 4H. We have over 99 sites nestled in the Southern Kettle Moraine, including water, metered electric, and Honey Wagon service.
We have a convenience store, indoor and outdoor activities, Including Ceramic Class Saturday and Sunday 10:30 am to 12:30 pm, Pinball, hiking trails, Archery tag, fishing (do not need a License). You can rent a trek bike or a Corcel. Campers swim in our pool for $2.00 per day and their guests (non-campers) swim for $3.00 per day.  You can also swim in our pond for free!
WIFI is available for a fee if you need the plugin.
Join us at Circle K Campground, Have some family fun with our big campsites, enjoy the sun and fun at Circle K Campground.
W1316 Island Road, Palmyra, WI 53156
Tents are $35, RV site are $50, and Seasonal sites are $1,670 + Tax
Credit Cards
Personal Checks
Travelers Checks
On-Site ATM
Reservations Accepted
Electric/Water
Showers
Beach
Nature Trails
Picnic Area
Playground
Game Room
Pool
Volleyball Court
Horseshoes
Fishing
Pets Allowed