12FebAll Day / Various TimesDip for Dozer & Lil'D Fisheree (2022) Take a dip into frozen Lake Ripley at the 17th annual Dip for Dozer! Do it for Dozer! (All Day / Various Times: Saturday) N4310 Park Rd, Cambridge, WI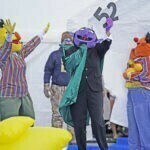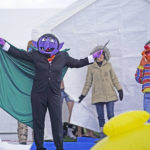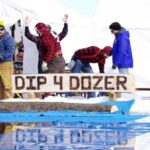 Event Details

Dozens of Dippers jump into Lake Ripley to raise funds & honor Dustin "Dozer" Zuelsdorf. Events on the ice include: Ice Sculpting, Turkey Bowling, Costume Contests, Hot Food and more! Lake Ripley Park N4310 Park Rd, Cambridge www.dipfordozer.com
Annual Lil'D Fisheree, J&T Bait Shanty II
N4098 Marina Ln Cambridge, WI 53523
Enjoy a day of family fun! Fishing tournament and prizes, kid's activities plus hot food and raffles. 6 am to 4 pm. Categories for Bass, Northern, Walleye and Panfish. $5/Category. Register at J&T Bait Shanty II. The Lil'D Fisheree is a memorial event for David Panzer. To honor David's memory and support one of his other loves – football – proceeds will be donated to the Dozer 52 Football Scholarship. Contact Terry at the Bait Shanty if you have questions (608) 423-2117 or (608) 345-4949. Please leave a message.
Be sure to check dipfordozer.com or Facebook for ideas on safe Dipping and event updates. Proceeds benefit the Dozer 52 Football Scholarship Fund. The Dip for Dozer is the primary fundraising event for the Dozer 52 Football Scholarship, established in memory of Dustin "Dozer" Zuelsdorf. Since 2004, the Dozer 52 Football Scholarship has awarded over $183,000 in scholarships to 74 students!
Watch why we take the plunge.
For additional information:
Bryce Chinault, Communications Director
(608) 358-5287 | Dozer 52 Scholarship Foundation | @DipForDozer
Kim Zuelsdorf, Administrator
(608) 225-0386 | kazuelsdorf@gmail.com
Jana Evans, Dip for Dozer Founder
(608) 423-3241 | JEvans@badgerbank.bank
DipforDozer.com | FB Event Dip for Dozer 2021 | @dipfordozer
Proceeds from the Dip for Dozer pledges benefit the Dozer 52 Football Scholarship, a nonprofit fund of the Cambridge Athletic Booster Club.
When

All Day / Various Times (Saturday)