Rhythm Remix in Fort Atkinson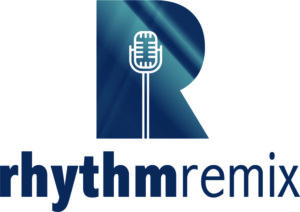 The Fort Atkinson Area Chamber of Commerce and Fort Atkinson Summer Charity Concerts are so excited to announce a new twist on Fort Atkinson's end-of-summer celebration, called Rhythm Remix for 2021!
The "remix" of Rhythm on the River is set for Saturday, August 21st from 10:00am to 6:00pm. This family-friendly, free event will feature five venues with regional musical talent scheduled at each throughout the day, plus a stage in Barrie Park featuring local students from Fort schools. Don't forget to pick up your event "passport" for local deals and promotions! Fill your passport with stamps at any of the music venues or participating businesses, and be entered to win raffle prizes.
Mark your calendar for a day of music, kids activities, dining, shopping and prizes!
LIVE MUSIC SCHEDULE:

Jason Petitt | Riverwalk Plaza | 10am-12pm
1Fort Schools Stage | Barrie Park | 10am-6pm
Noah Hittner | Jones Market | 11am-1pm
Derek Ramnarace | Rotary Pavilion | 12pm-2pm
John Gay | Cafe Carpe | 12:30pm-2:30pm
Two Polecats | Tavern on Rock | 1pm-3pm
Ad Hoc Trio | Riverwalk Plaza | 1:30pm-3:30pm
The Dowsers | Jones Market | 2pm-4pm
7000apart | Rotary Pavilion | 2:30pm-4:30pm
Driftless | Cafe Carpe | 3pm-5pm
Altar Boy Picnic | Tavern on Rock | 4pm-6pm
FOOD COURT: corner of Robert St & Milwaukee Ave

2 Can Smoke BBQ
Beauty and the Bean
Crawfish Junction
Doyle's Dogs
Kona Ice
Maria's Taco Truck
KID ZONES: Balloon art, face painting, crafts, & more!

Barrie Park: 210 Robert St
Cafe Carpe: 18 S Water St W
Riverwalk Plaza: 19 E Milwaukee Ave W
Tavern on Rock: 29 Sherman Ave W
Along with Rhythm Remix, Fort Atkinson has live music and entertainment happening throughout the summer:
*FREE
*Community Band Concerts | 7:30 PM
Monday, July 19 | Theme: "A Little Bit of Everything"
Monday, August 2 | Theme: "Earth, Air, Fire and Water"
Monday, August 16 | Theme: "Bands Geeks & Proud Of It"
Monday, August 23 | Theme: "Summer Favorites"
*Fort Atkinson Club Concerts (Free, but reservations required)
Friday, July 16 | 6:30 PM – 9 PM | Three Thin Dimes
Sunday, July 25 | 4 PM – 6 PM | Ancora String Quartet
This is rock 'n' roll like you've never heard (or seen) before! This young group has been taking the country by storm with their amped-up renditions of classic hit songs from legends like Buddy Holly, Elvis Presley, Roy Orbison, Shirley Ellis, The Beatles, Ritchie Valens, Jerry Lee Lewis, and more. These guys (and gal) will have you singing and dancing along, at any age, shaking things up, cutting up the floor, and leaving you completely blown away. This is not your typical tribute band… This is Rock 'n' Roll Reignited. Back by popular demand with Allison Kelly joining Jared and Nick who you loved so much when they were here before!
Fresh from the success of OKLAHOMA, SOUTH PACIFIC, and THE KING AND I, Broadway's greatest composing team wrote an original musical comedy – the first of its kind – to be performed live on TV in 1957. It was the most watched program in television history in its original airing starring Julie Andrews. There have since been two more spectacular TV productions over the years starring such greats as Lesley Ann Warren, Ginger Rodgers, Whitney Houston, Whoopi Goldberg, Jason Alexander, and many more. Now you can enjoy this live stage production of Rodgers and Hammerstein's musical adaptation of one of the world's most enduring love stories. This is a show designed to delight the child in all of us. Whether you're eight or eighty you'll be captivated by its humor, its romance, its beauty, and its great, great music.
Local restaurants are also bringing regional talent to the area, along with delicious food and refreshing drinks to enjoy while listening!
Brock's River Walk Tavern & Grill

Saturday, August 7 | 5 PM | John Gay

Cafe Carpe

Saturday, July 17 | 8:30PM – 10:30 PM | Joe Jencks
Friday, July 23 | 8:30 PM – 10:30 PM | The Boston Imposters
Thursday, July 29 | 6:30 PM – 8:30 PM | Song Circle with Tricia Alexander
Saturday, July 31 | 8:30 PM – 10:30 PM | John Sieger
+ more scheduled through August, September, October and November . . .

Island Bar & Grill

Thursday, July 15 | 5 PM – 9 PM | Kelsey Miles Open Jam
Friday, July 16 | 5 PM – 9 PM | Tim O' Grady
Saturday, July 17 | 3 PM – 7 PM | Banana Wind
Sunday, July 18 | 2 PM – 6 PM |  Twang Dragons
+ more scheduled through July, August, and September . . .
View the Businesses Mentioned on This Page
Browse the unique gift shops, enjoy award-winning cuisine, and top off the evening with one of the best professional theatre experiences Wisconsin has to offer, featuring talent straight from Broadway and the regional stage.